Mario Tennis Aces Coming to the Switch in Spring 2018
It's been announced that Mario Tennis is going to be making its debut on the Nintendo Switch a little later this year.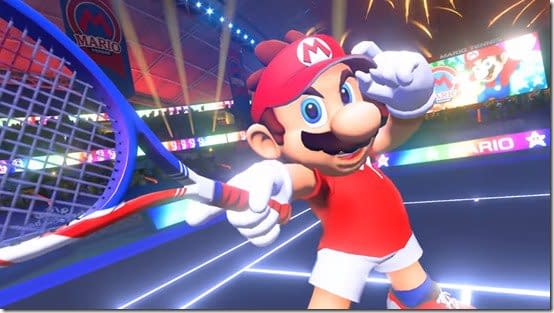 Today has been one full of a few surprises. We just got a whole bunch of new Nintendo news for us to feast upon by way of the surprise Nintendo Direct, and amongst them is a brand new Mario game. Granted, it isn't a new 3D platformer, but one of the mascots other side hobbies. Welcome to the scene, Mario Tennis Aces. The tennis game, like all that come before it, will feature Mario and friends going at it for ultimate courtside supremacy. What's more is that this is a brand new game. It has nothing to do with the last, rather lukewarmly received Mario Tennis: Ultra Smash.
What's more is that the game will feature a story mode, the first since the GBA's Mario Tennis: Power Tour. We won't have too long to wait for the title either. It's been announced the game will be making its way to our hands for Spring 2018. You can see the game in action very briefly in the Nintendo Direct below (skip to 4:33 if you need to).
Mario Tennis can be a bit of a mixed bag, but even with some of the lesser titles, it seems like a perfect game for the Switch. Playing it out and about seems the perfect ask of investment for a player. I have a feeling this will do well.