Posted in: Games, Video Games | Tagged: Kabam, Marvel Contest of Champions, MCOC, Netmarble Games
---
Marvel Contest of Champions Hands Out 7-Day Bans on Big-Name Scammers
In the last few weeks, something fishy has been going on with Marvel Contest of Champions. You might recall that they had some serious player backlash after a sweeping series of balance changes last spring, but this time Kabam is in trouble with their player base for a very different reason: player fraud.
Several high-ranking players in the game had been logged out for about a week, which is unusual in a multiplayer mobile game like MCOC. It became known throughout the player base that those high-ranked players were on a 7-day ban from developer Kabam. The official reasoning behind the bans were for "account sharing" which is against the game's terms and conditions for play. Meanwhile the players banned have reported that they were purchasing "Discount Units" prior to the ban. Which involved credit card scamming to get units at a steep discount possibly through the use of a third party.
A discussion of the topic was started on the official MCOC forum but has since been torn down. At about the same time the official forum post went up, so did a thread on the MCOC sub-reddit. That thread reads:
Real Money Transactions have been a part of this community, on the fringes, for some time. RMT ranges from paying players to do content for you (so called merc services), to paying other players to do your alliance donations (resources), and even paying players to gift you items (usually revives for LoL). All of these RMT methods are against ToS, and a discussion of these can happen at a later date, but we need to be clear. What we are seeing in these recent bans has crossed the line completely. This is more than a violation of the ToS, and becomes credit card/wire fraud.

The "Discount Units" require you to share your account information with a 3rd party. These people are often called "loaders" and they exist for many online games. These loaders login to your account and purchase units. They claim that the money comes from iTunes or Google Play cards that are gifted to them or received through company incentives or rewards. Discounts range in price, but in this case the loader was offering 35$ for 100$ worth of units. This price is well below what these loaders could receive for selling the gift card on many gift card action sites. At first glance, this offer seems too good to be true.

In reality, these loaders have a stack of SIM cards or some type of SIM card programmer, with numbers belonging to innocent people. They login to your MCOC account and swap in a SIM card. They then purchase a small unit pack using the 'pay by phone" feature available in some markets or devices. The victims of these crimes rarely notice the 5-10$ purchase on the account. The loader repeats this process on the account multiple times with different SIM cards, and collects their fee. The player gains an advantage by purchasing untis at 1/3 the cost of other players.

We have seen this before in this community. Back then, the accounts were banned, then allowed to purchase the accounts back from kabam for the balance of the fraudulent units.

In this case, there has been no official response from kabam. All the facts above are the result of community members who are trying to uphold the integrity of the contest, a responsibility that should reside with kabam. We fear that in this case the handful of accounts will not receive any punishment other than the 7 day ban.
These players are already the big-spending whales of the game. So of course, handing out a steep sentence or long-term ban would be a huge financial risk for Kabam. Assuming Kabam is aware of what exactly was taking place with those accounts.
One former player indicated that, while he no longer plays MCOC he does know of the people involved and doubts that they knew how their merchant was getting the units so cheaply. Sort of like the Labyrinth of Legends mercs who used illegal software without telling their buyers what exactly they were complicit in.
That isn't the entirety of the issue, however. For the majority of players this seems like clear favoritism. They believe that if they used loaders to purchase discount units, they would be given a much harsher sentence and are demanding Kabam investigate the fraud more seriously.
As one player told me:
"If the fraud accusations are accurate, then Kabam allowing the players to return under any circumstance is essentially giving tacit approval of illegal activity. The game has long been unbalanced between average players and big spenders. Allowing thieves back into the game is a huge blow to the honest MCOC community. I sincerely hope a grass roots effort can somehow be made in the community to expose Kabam's acceptance of credit card fraud to the proper authorities. Turning a blind eye to illegal activity is dishonorable and deserves to be revealed. "
We have reached out to Kabam for comment on this story and a representative for the company had the following to say, "We are committed to making Marvel Contest of Champions fair for all players, and this means we take accusations of fraud very seriously."
---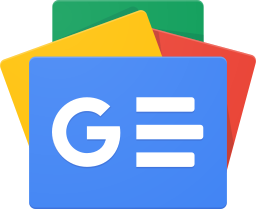 Stay up-to-date and support the site by following Bleeding Cool on Google News today!