"Marvel Strike Force" Adds America Chavez As Part Of Pride Week
FoxNext Games have released a brand new character into Marvel Strike Force as America Chavez has been added in celebration of Pride Week. The character is already available as of yesterday and can be incorporated into pretty much any team as your primary brawler. Check out the details and a video of her skills in action below.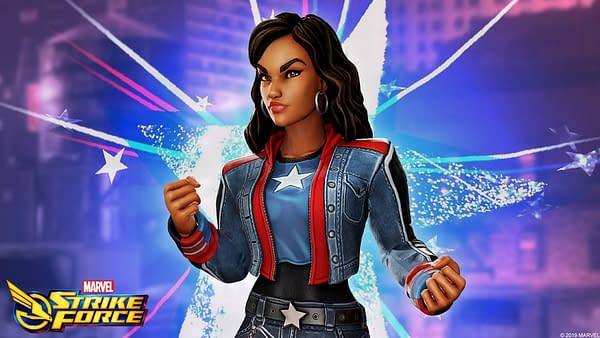 As the Marvel Universe's leading Latin-American LGBTQI advocate, America Chavez's unique powers lie in her superhuman strength, speed, flight and invulnerability. Players can use her special abilities to Synergize with her fellow Brawler heroes and create Star Portals, allowing her to teleport and clobber her enemies with sneak attacks.. With these powers, America Chavez is a superhero Strike Force commanders will be proud to have on their teams.

Additionally, players can dive into Pride Week celebrations with the special Unity Event, with the Unity Login Calendar, Unity Blitz Milestones, and Unity Orb, all of which reward players with America Chavez character shards.