Marvel Ultimate Alliance 3's Latest Trailer Shows Off The X-Men and The Brotherhood
This morning we got a new trailer for Marvel Ultimate Alliance 3: The Black Order, this time around getting a dose of mutants with The X-Men. But not just the X-Men by themselves, no no no. We also get a good look at this game's incarnation of The Brotherhood of Evil Mutants with Magneto at the helm and Juggernaut and Mystique by his side. As for the X-Men themselves, we get a look at Wolverine and Storm (who we already knew was here), Psylocke, Nightcrawler, Beast (in his classic '90s appearance), Scarlet Witch, and Deadpool.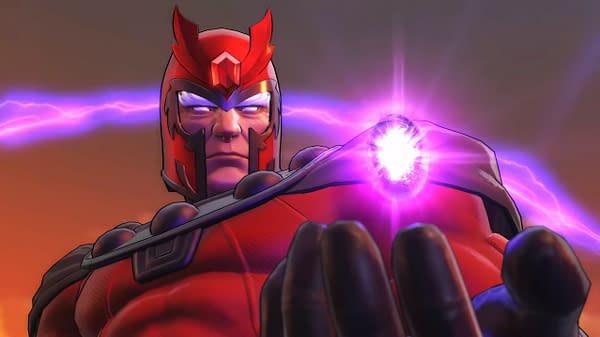 At the start of the trailer, they show Magneto ripping the roof off the mansion to get the Power Stone, which also shows a painting of the team featuring characters we don't see like Colossus, Cyclops, and Professor X. Hopefully, that's a sign they're all in the game as well. Enjoy the trailer as we wait for Marvel Ultimate Alliance 3: The Black Order to come out on July 19th for the Nintendo Switch.