Insomniac and Sony have announced that Marvel's Spider-Man is set to release on September 7, 2018.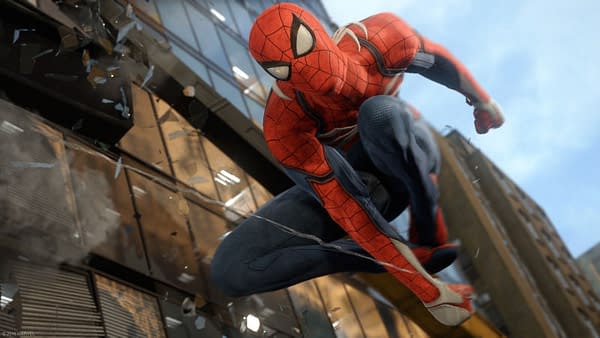 Yesterday, Marvel's Spider-Man was announced as GameInformers new cover and as is custom with such covers, we are surely about to get a bunch of details. The game has caught many eyes since it was announced, with it seemingly bringing a real AAA budget to the web-slinger, hoping to capture the glories of Spider-Man 2 on the original PlayStation 2. Among the details we got yesterday was word that we might be getting the release date for the game today. Well, it has come to pass.
The magazine issue is now out and as expected, the game has now been confirmed for release later this year. The title is set to arrive September 7. 2018 on the PlayStation 4. It's great to now have this date in place, and it's exciting that there is a nice gap coming between several Sony first party games this year. September isn't around the corner, but it is hardly a million miles off either.
One would have to imagine, we are due another good look at the game at E3, and possibly a couple times in between now and release. I still feel like we don't quite know what the game is about or how many Spider-Man villains will appear and be integral to the story, but from what we have seen, it seems Insomniac and Sony aren't holding back. If the team can get the swinging right, I believe the rest will follow. It would be great to have a new, excellent Spider-Man game out there, so here's hoping it pays off.
Enjoyed this article? Share it!