Merge Games Delays Bounty Battle To Do More Work
Publisher Merge Games and developer Dark Screen announced this week that they are delaying Bounty Battle from being released. A lot of games have been getting delayed this year due to COVID-19, primarily because developers have been forced to work at home and don't have access to the same tools and resources in a group setting as they would in an office. Which causes the production of the game to be slowed down and causes delays. This week, the company just came out and said they were going to delay it so that they get it just right. Here's the statement below.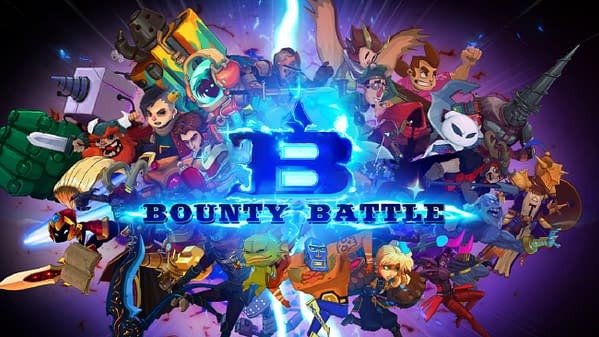 "We're sorry to say that we've had to make the unfortunate decision to delay the launch of our upcoming All-Star Indie Fighter, Bounty Battle. Our goal to provide an amazing couch co-op experience to our community is within reach, but we felt that we still had significant improvements to make that we simply could not achieve without a slight delay. Our community's experience is of utmost importance to us, so keeping that in mind we decided to that the time we needed to deliver Bounty Battle as intended and intact. This means that Bounty Battle will no longer release on the 23rd July as previously announced. We will update the community as soon as we have a new release date to share with everyone! We would like to take the time to thank you all for your patience and understanding in this matter."
Its cool to see the company acknowledge that they're not just going to push the game out to meet a deadline and are going to work on it until it works the way they want it to. But also sad news for us as we have to wait for the game to be released at a date they have yet to specify.