Now that PAX West is over and I'm slowly entering recovery mode with my feet in warm water and booze in my system, it's time to recap what we've seen at this year's event. The first on my list was The Gardens Between, developed by The Voxel Agents. This particular game is a puzzler that focuses on a young man and woman going through small islands, each with their own way of solving problems by following the path and messing with time.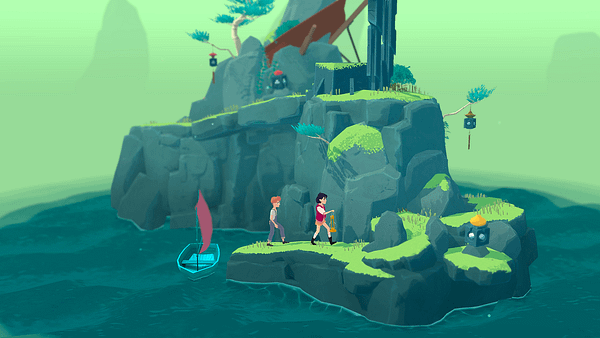 As you walk around the island, you can move forward in a linear fashion, mess with things along the way, then reverse time by walking backward and allowing things to play out however you messed with them. The goal of every round is to get from the bottom where you sailed in at and make it to the top with your lantern filled with a small ball of light. The rounds I got to try out on the demo were fun and creative, there was even a Famicom on one of the levels that made me smile to interact with. The goal for The Gardens Between is sometime in 2018 at the moment, but once it hits, I think they got an awesome indie title on their hands.
Enjoyed this article? Share it!