Mew Will Come With Every Poké Ball Plus Nintendo Announces During #E3
Nintendo announced today during their presentation at E3 that the mythical Pokémon Mew will come with Poké Ball Plus for the already announced Pokemon Let's Go Pikachu and Eevee game.
The poké ball plus is a controller, as well as a portable storage device that players can take with them and use for both the Nintendo Switch and Pokémon Go.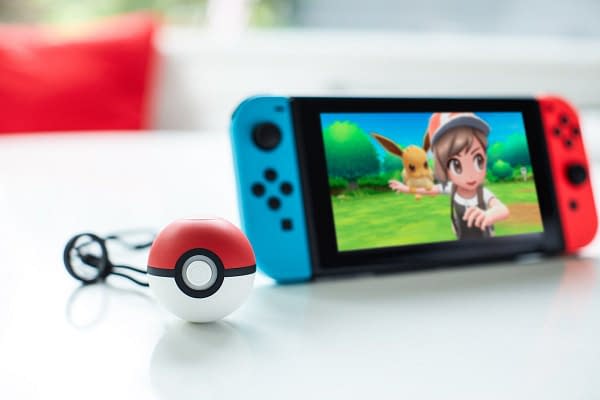 Poké Ball Plus works like a Joy-Con™ controller with the Pokémon: Let's Go, Pikachu! and Pokémon: Let's Go, Eevee! games for Nintendo Switch™. Move, battle, navigate menus—you can do it all with your Poké Ball Plus.
Poké Ball Plus has motion control capability, so when a wild Pokémon appears, ready a Poké Ball and try to catch the Pokémon by moving your Poké Ball Plus like you're throwing it.
When you catch a Pokémon, your Poké Ball Plus will light up and vibrate in your hand, and you'll hear the Pokémon let out its unique cry—you'll think there's really a Pokémon inside!
When you're out and about, you can gently shake your Poké Ball Plus and the Pokémon inside will make a sound* and the Poké Ball Plus will vibrate.
The Poké Ball Plus will be available along with the game title on November 16th 2018.