Earlier this week we announced that Karl-Anthony Towns would be in the Call Of Duty League Hype Battle, and now we know who his opponent will be. Michael B. Jordan has officially signed on to be his opponent as the two will be engaging in a little 2-v-2 gunfight. Playing with Towns will be his Minnesota Timberwolves teammate Andrew Wiggins, while Joran will be pairing up with rapper Vince Staples.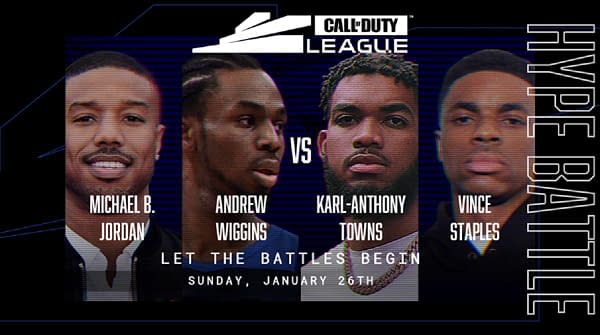 The four of them will be competing in the Call Of Duty League's inaugural weekend event in Minnesota. If you'd like to attend you can purchase tickets here. Those of you not able to be there in person can watch it this Sunday, January 26th on Twitch.
Enjoyed this article? Share it!