SNK has released a brand new trailer today for Mina Majikina, as the DLC character is making her way into Samurai Shodown. Making her first appearance in Samurai Shodown V, Mina has come back to the battlefield armed with her energy bow. She's more than just a ranged attacker as her up-close hits have got some bite to them. But she's not as quick as others or as powerful. She's more of a tricky character that will keep people off-balance and might give you the edge in a match if you utilize her bow right. Enjoy the trailer as she will be available on February 26th.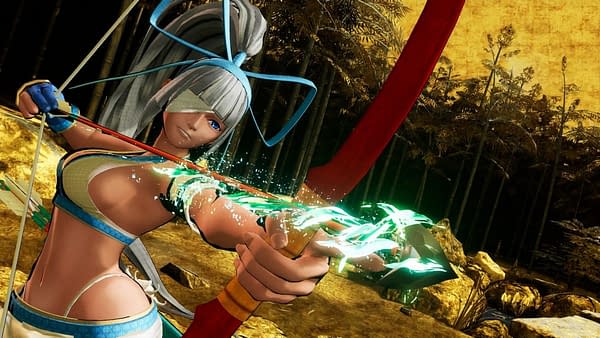 Mina, now a battle-worn warrior, travels the lands plagued by an intense darkness growing within her. Due to the never-ending pain brought on by this darkness, she is unable to wield her bow with the same ferocity as in the past. A new blade has been affixed to her bow, and she has perfected a unique new fighting style that combines both close range and long-range attacks. Though the darkness slowly consumes her aching heart, her arrows, propelled by the sheer will to survive, never miss their target even on the blackest of nights.
Enjoyed this article? Share it!