Minecraft Dungeons Kicks Animal Crossing Down U.S. eShop Best Sellers
Chalk a win up for Mojang as Minecraft Dungeons has pushed Animal Crossing: New Horizons off the #1 spot on the eShop. No one remains on top forever, but if anyone had a shot it was Animal Crossing as the game got a boost from having an anticipating fanbase, a worldwide plague that kept people indoors, and enough memes to keep Twitter busy with new entertainment content for a month based solely on the game. It's basically going to be a Game Of The Year winner for dozens of publications and websites and we're not even halfway through the year. For nearly three months the game held onto the top spot on the U.S. Best Sellers list on Nintendo's own eShop. But not anymore as Minecraft fans helped dethrone the would-be king of 2020 this week and officially took over the #1 spot. From the Benji-Sales Twitter account, the game now stands in the top spot, even bringing regular Minecraft with it up to #5.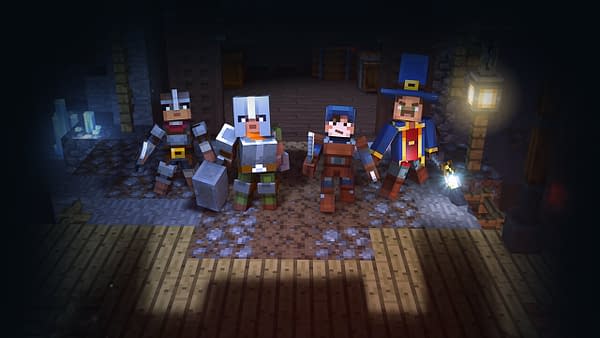 Don't let the achievement fool you, this is actually a big deal when it comes to sales on Nintendo's own website. Nothing lasts forever, so something was bound to knock Animal Crossing: New Horizons down a spot somewhere in the future. But considering the way the eShop system works, we assumed it would eventually be another Nintendo game. As you can see Xenoblade Chronicles: Definitive Edition just sitting there at #3 ready to make its way up the ladder. But with Minecraft currently sporting 200 million copies sold lifetime and with 126 million people playing the game on a regular monthly basis, it was a pretty good recipe for success on the eShop. Now comes the fun question of seeing how long Minecraft Dungeons can stay in that spot before the next game, even if it is Animal Crossing again, comes to knock them off.