The Pokémon Trading Card Game has had a bunch of electrifyingly-rare cards in short circulation over the years. From "Trainer No.1" to "Illustrator Pikachu," all the way to Parent/Child Battle Kangaskhan (said to be one of the earliest Holy Grails of the game's collectability), Pokémon cards can be one shockingly-hot commodity for collectors. Fortunately, auction houses such as Heritage Auctions are there to make sure these collectors can catch 'em all. Until July 9th at 2:50 pm Eastern Time, Heritage has put a number of rare and valuable cards up for auction, including the topic of this article, a Mint 9-grade Zapdos phone card from the Tropical Mega Battle.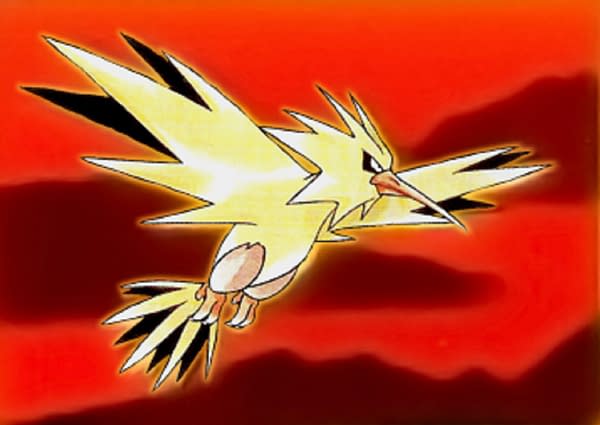 In order to get ahold of this legendary card, players who did not receive a spot in the Tropical Mega Battle proper had to fill out a stamp book by defeating other players in Pokémon's trading card game, which was then run by Wizards of the Coast. When a player had accumulated enough of these stamps, they'd trade it in for one of three phone cards, featuring either Articuno, Zapdos, or Moltres. As of today, only seventeen Zapdos phone cards have been PSA-certified, with only six among them being graded at a Mint 9 or higher. This makes Zapdos one of the rarest cards in secondary circulation.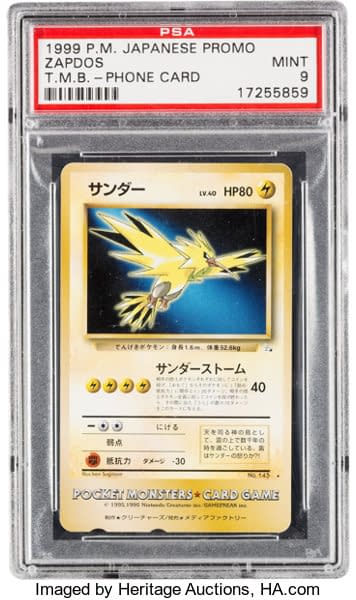 Functionally, if this card were able to be used, it would be identical to the Zapdos card from the Fossil expansion set, which was the third expansion to be released in the United States. The character art for this Zapdos Pokémon card, however, has been used in various other cards since its release, including as one of the "Legendary cards" from the Pokémon Trading Card Game video game for the Game Boy Color (that card has different text and stats, however, and was never released as a physical card).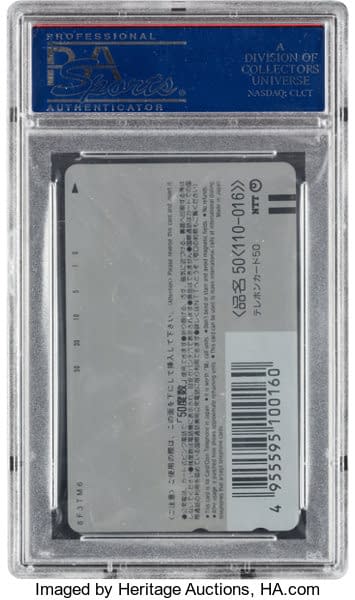 If you want to get a chance to grab this card at auction, you can do so by clicking here. You have until July 9th to do so! As of the time of this article's conception, it is currently auctioning at $525.00 USD. Good luck!
Enjoyed this article? Share it!