"Monster Hunter World: Iceborne" Title Update 3 Debuts Later This Month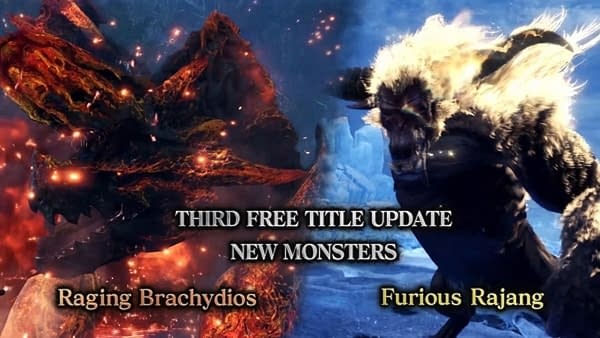 Looking for a reason to jump back into Monster Hunter World: Iceborne? Capcom just made sure you have a reason to play, even though there's a huge crop of incoming games to get tangled up with as well.
Monster Hunter World: Iceborne Title Update 3 is now slated to appear on PlayStation 4 and Xbox One as early as March 23, according to Capcom. PC players will have to wait a bit longer, with the PC version coming in April.
Title Update 3 will bring Variant monsters like Furious Rajang and Raging Brachydios. This means there are new spoils to take on either solo or with your friends so you can conquer all the new content.
That's coming in just a few weeks, so get your posse ready by checking out the new footage. It's just about time to go hunting again, so gather up that equipment and get ready to go slay some monsters. You didn't think it was time to take a break, did you?