NBA 2K19 is Getting Several Major MyTEAM Updates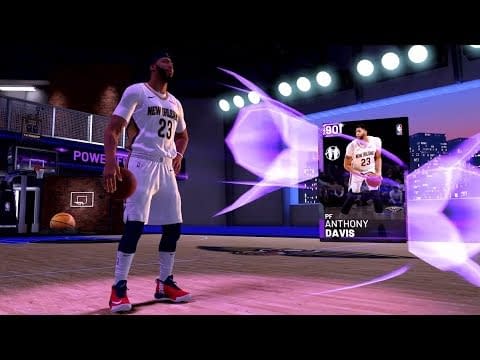 Today, NBA2K issued an all-new MyTEAM Developer Diary which provided new details and updates to the franchise's popular MyTEAM mode. The updates will hit NBA 2K19 when it launches this fall. You can check out the full Dev Diary blog entry on Facebook, or just read on for the highlights.
The NBA 2K19 edition of MyTEAM will include the following changes:
MyTEAM Unlimited– MyTEAM Unlimited is an all-new competitive online mode that lets you bring your best lineup of 13 players to take on rivals across the globe!
Triple Threat- MyTEAM's single player experience where you play 3-on-3 against all 30 NBA teams, one division at a time.
Daily Trials- An all-new mode in MyTEAM where you earn MyTEAM Points for completing special objectives daily as you play NBA2K19.
Heat Check Cards- These are special cards that provide a stat bonus for 48-hours whenever an associated NBA player performs a great game in real life.
The NBA 2K19 Standard Edition will be available on September 11th, 2018 while the 20th Anniversary Edition will be available on September 7th, 2018, so you can hit the courts sooner than anyone else.
A trailer featuring some of the new changes to the MyTEAM mode was released alongside the Dev Diary, and you can check it out below.