Big news today out of EA Sports as they have expanded their Create-a-Player mode in NBA Live '19 to include women athletes. The company introduced the "Female Create-a-Player" mode today along with a trailer for the inclusion, featuring Candace Parker of the LA Sparks talking about the mode and her own career where a look at the streetball section.
In case there's any confusion, yes, this means you can create a woman player and follow through all of the modes with that character. This means you can go from being a nobody schooling fools on the street to taking an NBA team all the way to the championships, with a woman character — a first for any of the modern-day licensed sports titles from any production company.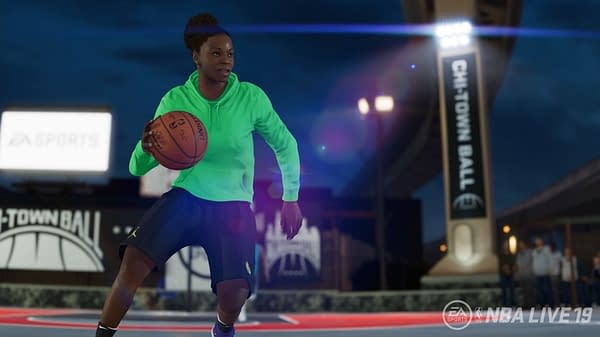 Female created players will be able to progress their characters in modes like The Rise, NBA Live 19's introduction to your career mode which sees your player travel around the world to build her legacy on The Streets. She'll need to travel from city-to-city and country-to-country in an effort to prove herself against elite basketball players from both the WNBA and NBA. The better your player performs on the court, the more she'll level up her skills. This also includes online modes like Live Events and Live Run where she can hoop with the entire NBA Live Community.
Enjoyed this article? Share it!