Racing in New Cars and Characters with Team Sonic Racing
One of the more interesting titles that has been getting a buzz since we saw footage of it is Team Sonic Racing, which Sega showed off this week at E3.
The game basically takes a number of characters from the Sonic the Hedgehog franchise and pits them against each other in a race to the finish line. Along the way, you'll pick up items to use on your cars and opponents, get boosts from spots on the track, and race your way to victory. If this sounds all too familiar and feels like Sega's version of Mario Kart… Yeah, it's pretty much that. Right down to running into blocks that have "?" symbols on them But there are some differences.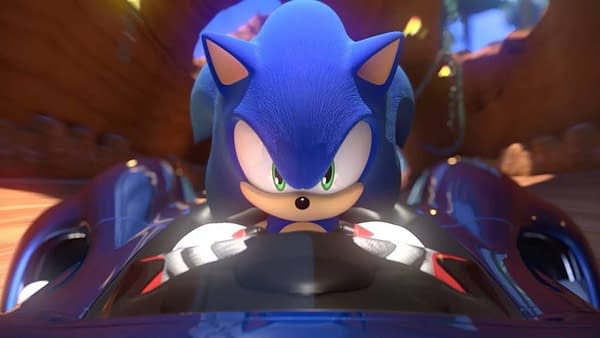 First off, you race in teams of three, so it's you and two CPU/players having you get the victory. Second, you can pass items you collect onto people so they can use them. So let's say I'm in first, and my buddy is in third. I can pass a weapon to them I picked up to take out the guy in second place. Third, there's an ultra-boost kind of system where after your meter builds up, you can hit the switch and everyone on your team goes into sonic speed. There are some other differences, but ultimately it will be up to players to decide if it's a clone or an original.
Team Sonic Racing will be released later this winter.