New Expansion For Elite Dangerous: Odyssey Announced For 2021
Indie game developer Frontier Developments has announced the next Elite expansion for their game, Elite Dangerous: Odyssey. It is set to be released in early 2021 on Steam, and for the Xbox One and Playstation 4 consoles.
In Elite Dangerous: Odyssey, players explore the farthest recesses of the galaxy in a colossal starship, altering the various worlds with their actions through the story. Players will start out with a relatively small vessel, to begin with, and then earn their keep and rank as they explore, aiming to join the ranks of the illustrious Elites. According to Frontier, "Odyssey's emergent gameplay will let players forge their own path through a wide variety of missions, ranging from diplomacy and commerce to lethal stealth and all-out combat. Diverse settings, objectives, and NPCs will offer endless mission variety and a near-infinite amount of content to enjoy." You can watch the trailer below:
Elite Dangerous: Odyssey marks a new era in indie space-travel simulation games. Players will be able to traverse an innumerable amount of new planets in a first-person capacity and touch down with all the same level of personal tension as a real space landing.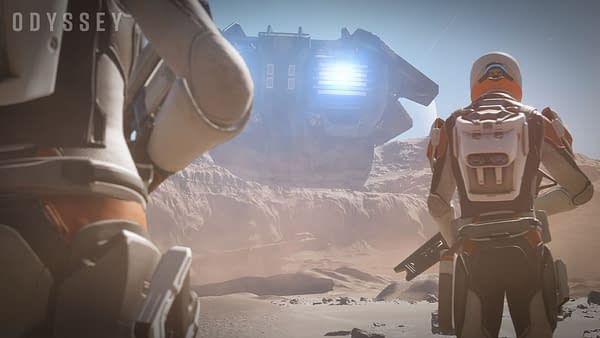 According to David Braben, Founder and CEO of 07:
Odyssey is our most ambitious Elite Dangerous expansion to date […] Extending coverage to the super-fine scale that is needed for on-foot gameplay while maintaining the vast raw distances measured in light years, is a huge achievement by the team, and greatly extends the already rich Elite Dangerous experience. We hope you will join us to continue this journey of discovery and adventure when Elite Dangerous: Odyssey launches in early 2021.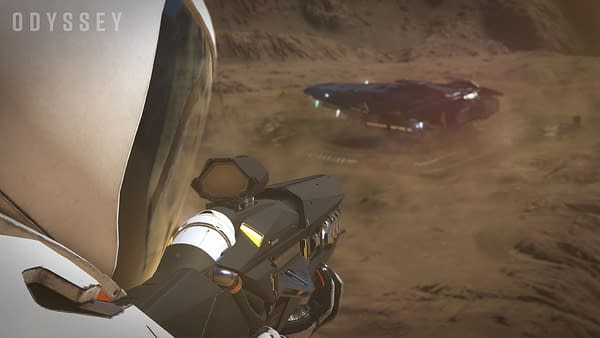 Are you excited for this new Elite Dangerous expansion? Will this indie game raise the bar on space-travel simulators? Let us know your thoughts in the comments!