The video is only 150 seconds long, but it's enough to give some fans of Star Wars Battlefront II a sense of what's to come. Today, EA Games released new footage of the upcoming title that focuses squarely on the story mode aspect of the game. While you're not getting any super awesome fighting footage, you get a good look at one of the cutscenes for the game.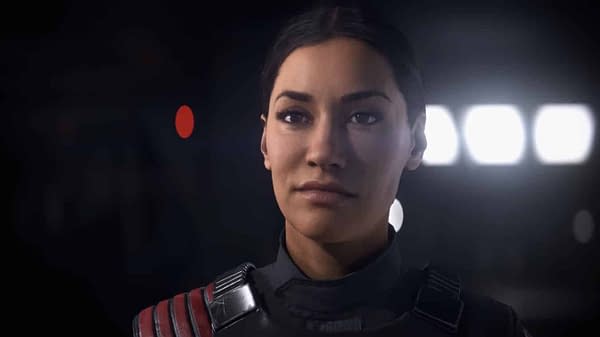 In this scene, we join Iden Versio aboard a Star Destroyer hovering above Vardos (a new planet being introduced into the universe) as she is told of the Emporer's death by an admiral (her father), shortly after the events of Return Of The Jedi. Hardcore fans are probably tearing apart every frame of this apart for any kind of hints or clues as to what all of it may mean, but the scene itself is pretty cut and dry and serves its purpose well. Whatever the case may be, it's clear that the story being told is going to be, in essence, the last hurrah for the Empire before they are driven back into the events of The Force Awakens.
Star Wars Battlefront II will be released for PC, PS4 and Xbox One on November 17th.
Enjoyed this article? Share it!