New Games Workshop Releases for "Warcry"
Games Workshop is getting really, really busy this Valentine's Day weekend! They are planning a plethora of new releases for a large variety of games in their IP, not the least of which is Warcry, their skirmisher based in the world of Warhammer: Age of Sigmar.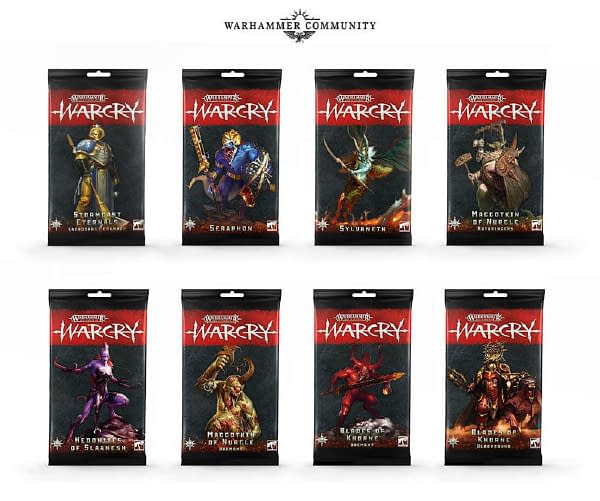 According to the Warhammer Community, a veritable source for Games workshop information, new factions are coming officially to Warcry – namely, the ones above. For those who cannot manage to see the above image for some reason or another, those factions are:
Stormcast Eternals
Seraphon
Sylvaneth
Maggotkin of Nurgle (both Daemons and Rotbringers)
Hedonites of Slaanesh
Blades of Khorne (both Daemons and Bloodbound)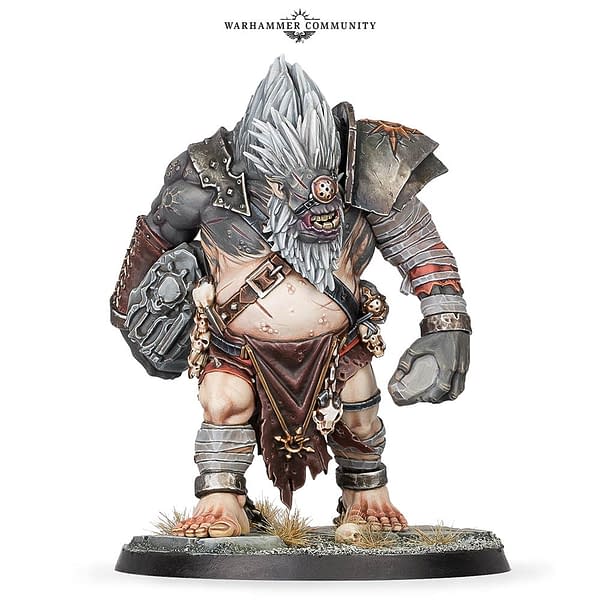 Additionally, the company is providing two new monsters for Warcry that can also be used in a Slaves to Darkness army in Age of Sigmar. The Mindstealer Sphiranx and the Fomoroid Crusher both look amazing (candidly, I think that I prefer the Sphiranx, but both are marvelous!).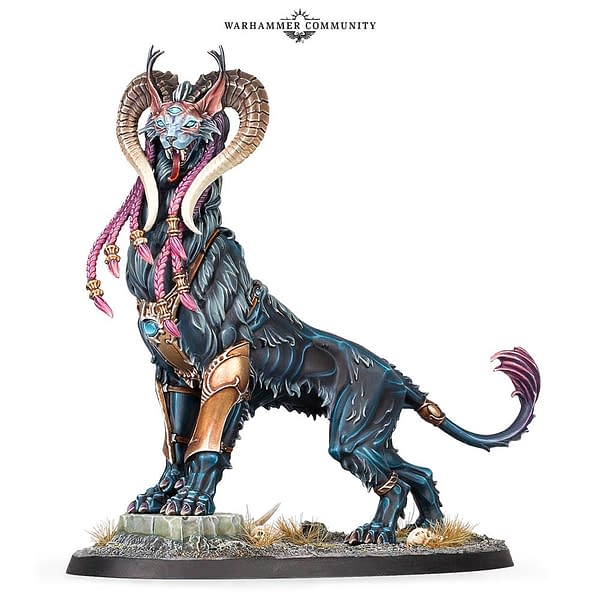 From the Warhammer Community news hub:
More good news for fans of the Mortal Realms – next weekend will see several armies make their way to the Eightpoints in search of glory thanks to new sets of warband cards. Each of these sets contains fighter cards for keeping track of your rules and an abilities card which lets you unleash all sorts of tactical tricks on the battlefield.

This time around, we've got cards for the Seraphon, Sylvaneth, Sacrosanct Chamber Stormcast Eternals, Nurgle Rotbringers, Nurgle Daemons, Hedonites of Slaanesh, Khorne Bloodbound and Khorne Daemons. Whether you collect one of these armies and you're looking for a new way to play them or want an excuse to pick up a new warband, make sure to grab yourself a set!

What's more, next weekend will see the release of two hotly anticipated new monster kits – the Fomoroid Crusher and Mindstealer Sphiranx. Each of these sets includes rules and an abilities card for including these monsters in your Warcry games, while for Warhammer Age of Sigmar players, they can be used in Slaves to Darkness armies and allied into many more. Both kits also feature a range of customisation options, meaning if you're looking to grab a few for your collection, you'll be able to ensure they each look distinct.
What do you think about these new releases? Have you played Warcry yet? What did you think of it? Did you come to it from my battle report way back when? Let us know!