Posted in: Amazon Game Studios, Games, New World, Video Games | Tagged: Amazon Games, new world
---
New World Announces Season 2 – Blood Of The Sands
Amazon Games has announced the second season of New World, which will bring a ton of content when it launches in July.
---
Amazon Games has revealed what the next season for New World is going to look like as they unveiled Season 2 – Blood Of The Sands. The new season will officially Launch on July 6th, and with it comes a brand new Season Journey and Activity Card for you to take, as well as several seasonal events, a new 3v3 Arenas map, a cross-world Outpost Rush that will keep you busy, a massive sand wurm to fight, a mysterious change to the world map that will bring about more story to explore, and more. We have the dev notes below and you can get more detail in the latest blog.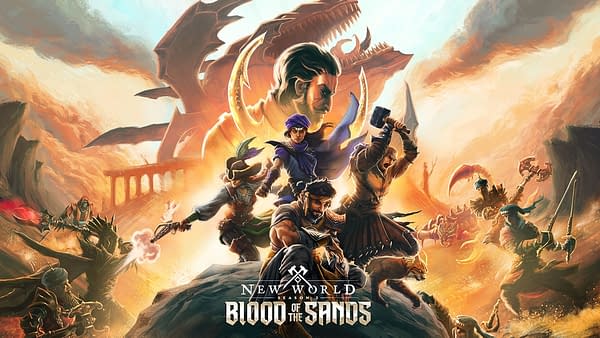 "In Season 2 of New World, an ancient group called the Blood of the Sands, and their leader Malek, has emerged from the shadows to seek help in finding the eggs of the massive creature known as the Devourer. Players will join the Silver Crows and Rima the Bard to uncover the secrets of the order and their history with the creature they call Shah Neshen."
Elite Trial: Arena of Shah Neshen: Enter the Arena of Shah Neshen the Devourer and defeat the massive sand wurm for elite rewards in a challenging new PvE game mode for 20 max-level players.

Transmog: Coming to New World during a mid-Season 2 update, players can use consumable Transmog tokens to capture the appearance of any gear collected in the world and transform it into usable skin.

First Light Retraction: First Light has fallen to the might of Artemis and her Angry Earth horde! The Settlement, Fort, and Trading Post in First Light are now closed. A wall of thorns has erupted along the border, barring all access into the territory until further notice …

New 3v3 Arenas Map: Battle other players in an all-new Gladiator-style 3v3 Arenas map.

Cross World Outpost Rush: Outpost Rush will soon be playable across any world within the same region. Gain control of fortifications and resources in this 20v20 game mode for max-level players.
---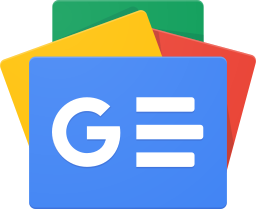 Stay up-to-date and support the site by following Bleeding Cool on Google News today!