Bandai Namco has released the launch trailer for Ni No Kuni 2: Revenant Kingdom, showing off a bunch of the early story beats in the game.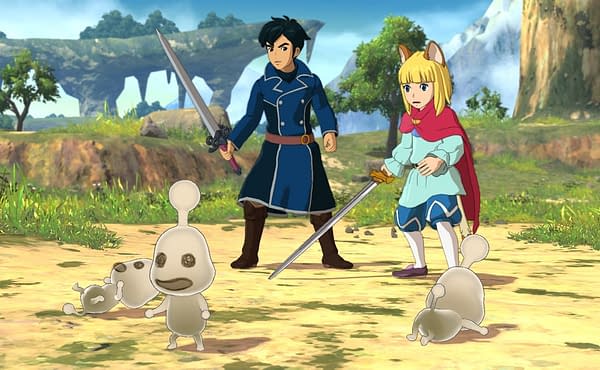 The first Ni No Kuni really was a great title. It was an incredibly cute little game that grew a decent fan following with its JRPG mechanics and charm. A nice Studio Ghibli endorsement certainly helped things too, with it all coming together to make a lovely little cocktail. That's exactly why, despite Ghibli no longer having any affiliation with the game (due to their animation efforts being reduced), there is still a lot of excitement about the title's sequel.
It's been a long wait since its announcement at PlayStation Experience in 2015, but the game is now on the verge of being with us just later this week. As is customary with new releases, the title has just received a launch trailer too. It covers some of the early game story here, setting the stage for the boy King you'll play as and the evil forces you'll be up against. You can also get a look at how beautiful the design and animation is too. It really is unique looking with both the characters and the creature design standing out. There really isn't a lot that looks like this in games, and that is always exciting.
Also, that man has a gun and shot that rat! What a world. Check it out here:
Ni No Kuni 2: Revenent Kingdom is set to launch March 23, 2018 for PlayStation 4 and PC. For those not keeping track, that is this Friday. Here's hoping it lives up to the original.
Enjoyed this article? Share it!