Niantic Announces "Pokémon GO" Safari Zone Montreal
Niantic has announced a brand new Safari Zone event for Pokémon GO, this time as they head north to Canada and hold in in Montreal, Québec. The event will take place at the Parc Jean-Drapeau on Saint Helen's Island and Notre Dame Island from September 20th-22nd. The park will be turned into what they call a "speedy wonderland" that will have fast Pokémon appear more frequently in the wild. Not to mention a unique Field Research will be available throughout the day. If you can't attend the event, the developers will be making certain Pokémon appear more frequently across Canada, with an emphasis on Yanma. Here's more info on the event.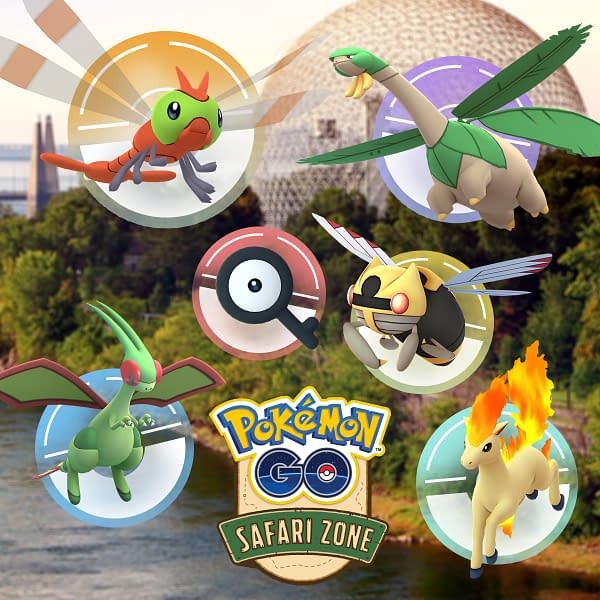 Pokémon GO Safari Zone Montreal is the first real-world Pokémon GO event in Canada and invites Trainers to Parc Jean-Drapeau for an opportunity to catch speedy Pokémon that will appear more frequently in the wild. Trainers will also be able to enjoy unique Field Research that will be available to complete throughout the day. Trainers unable to attend in-person will still be able to encounter many Pokémon featured at the Safari Zone across Canada.