It appears Nintendo has chosen to stop production yet again on the NES and SNES Classic Editions, giving up their license to print money. Seriously, both of these consoles tend to leave the shelves hand-over-fist whenever there's a restock, but it appears Nintendo has other plans in mind for the tech used to make them. Nintendo of America's president Reggie Fils-Aime spoke with The Hollywood Reporter on the subject and basically pointed the company toward the online library for future retro hookups.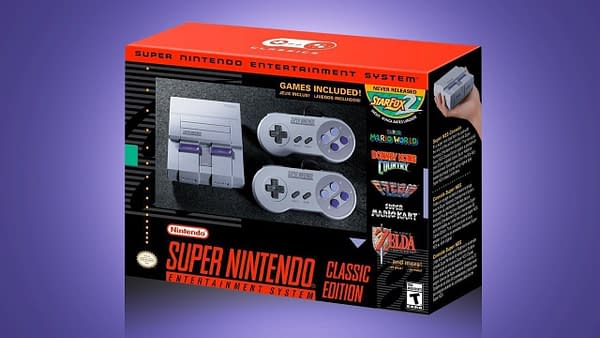 Do you have plans for doing another classic console in the future? Do you expect to release any more games on the classic consoles that have already been released?

There's no ability for add-on content with our classic consoles, so when you purchase the console it's coming with that set roster of content. We worked very hard, both for the NES Classic and the SNES Classic, to really have the best games that defined that generation. We've said that the current systems are the extent of our classic program. We've also been clear that, at least from an Americas perspective, these products are going to be available through the holiday season and once they sell out, they're gone. And that's it. The way that consumers will be able to continue participating with our classic content is going to be through Nintendo Switch Online, and we just released three new games (Ninja Gaiden, Wario's Woods and Adventures of Lolo) from the NES generation onto that platform. We look at that as the main way that consumers will be able to experience that legacy content.
While its no secret the Classic Edition consoles sold well, the biggest problem Nintendo faced is that they use much of the same technology as the Nintendo Switch, as well as other tech products on the market that company like Samsung and Apple purchase. There's just not enough to go around, so it doesn't come as much of a shock that they'd cut back to make more Switch consoles. Still, if they made these for a while, they'd probably still be selling well five years from now. So whatever remaining stock is on the shelves is the last you'll see of either system. Well, for now, because you never know what the future might hold.
Enjoyed this article? Share it!