Nintendo Aims To Reclaim What's Theirs In First Super Bowl Ad
Sometime tonight, Nintendo's very first Super Bowl ad is going to find the eyes of millions of viewers, giving the general public a taste of the new Nintendo Switch, set for release on March 3. The reportedly $5-million ad (which is the going rate of how much CBS charged people last year for a :30-second spot) has already been loaded to YouTube for a few days as an extended cut to get people psyched about the system just one month away from launch. The ad itself is about as exciting as Nintendo could make it, stepping away from all the family-oriented ads that made the Wii look like a toy, and putting the Switch into the market as an adult gaming system. It also doesn't hurt having the song "Believer" from Imagine Dragons as your backing track to entice a millennial audience. Sure, there's some moments in here with kids playing with adults, Nintendo isn't stupid and they're not going to alienate the buying crowds of tomorrow. But all of the marketing for this system is clearly geared toward adult and hardcore gamers who love Nintendo. If anything, this is a sign that Nintendo wants to go back to being synonymous with gaming.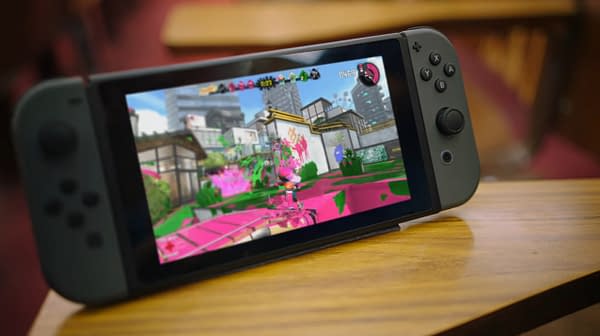 To some, that may sound strange since Nintendo never really left and have still cornered the market on portable devices with the 3DS. But think of it this way: at a certain point in the late '80s and early '90s, no matter what console you had, a phrase people would always say is "Wanna play Nintendo?" Because back then the company hammered it into our minds that even with Sega around, they were THE gaming system. We live in a world now where that term is all but gone and we now say things like "Bring your Xbox" or "Get on PS4." This ad is proof that Nintendo wants to get right back where they were. We may not be saying their name directly, but we could end up saying "Wanna play Switch?"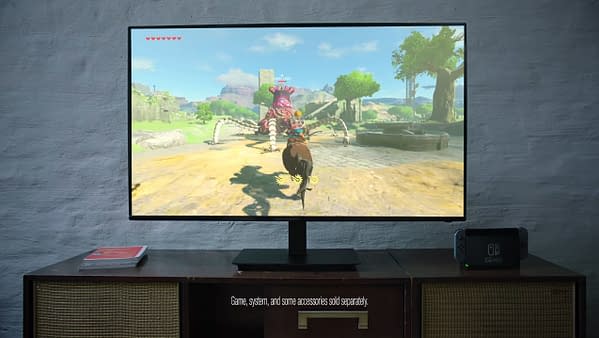 Some of the titles featured throughout the video include The Legend of Zelda: Breath of the Wild, Arms, Ultra Street Fighter 2, Splatoon 2, Mario Kart 8 Deluxe and several games for the 1-2-Switch series. You can watch the extended cut below, or tune into the game and wait for Nintendo's ad to hit your big screen.