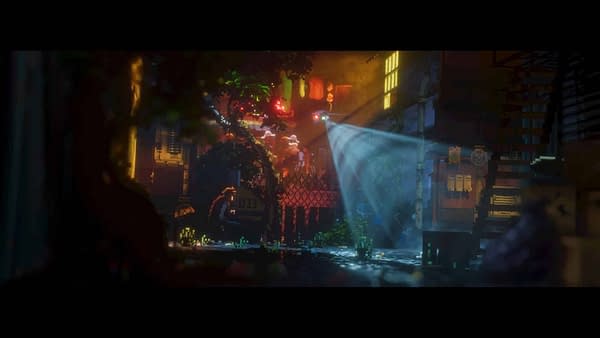 Odd Tales was set to release The Last Night in 2018 for Xbox One and PC, however, the game never made it to release. Founder of Odd Tales, Tim Soret, used his Twitter account to share the reason for the game's delay, which appears to boil down to some legal and funding issues.
Soret started off his commentary by listing the positives, including a doubled team, a proper studio, and larger budget:
2018, rise & fall:
– We doubled the team.
– We got ourselves a proper lovely studio in the core of London.
– Game budget finally got a *massive* raise.
– We found & developed the code architecture this game needed.
– We developed even more gorgeous hybrid 3D pixel art techniques.

— Tim Soret (@timsoret) December 31, 2018
However, all was not golden for the studio in 2018, which led to the following problems:
Then…
– We encountered massive business, legal & funding issues we can't talk about.
– We had to cancel a new trailer of The Last Night at The Game Awards 😰
– We're currently raising funds, so get in touch: hello@oddtales.net

— Tim Soret (@timsoret) December 31, 2018
While the game does appear to need additional funding after the mysterious "business, legal, and funding issues" Soret can't talk about, things do look hopeful considering how well gamers have taken to the game's concept and reveal trailer. The game has been wishlisted on Steam over 186,000 times, and the reveal trailer has over 1 million views on YouTube.
The Last Night may not have released in 2018 as planned, but the team at Odd Tales is still planning on releasing the game on Xbox One and PC in the future.
Enjoyed this article? Share it!