Overwatch is a massively popular property. Blizzard has licensed the game out for everything from fashion lines to Nerf guns. It looks like the next stop will be the world of young adult fiction.
After Polygon spotted an Amazon listing for a novel called The Hero of Numbani slated for 2020, a Blizzard representative confirmed that it is indeed legitimate. Amazon's official description notes that the book will take place in the "advanced African city of Numbani," where humans live with humanoid robots known as omnics. You'll note that Overwatch hero Zenyatta is an omnic.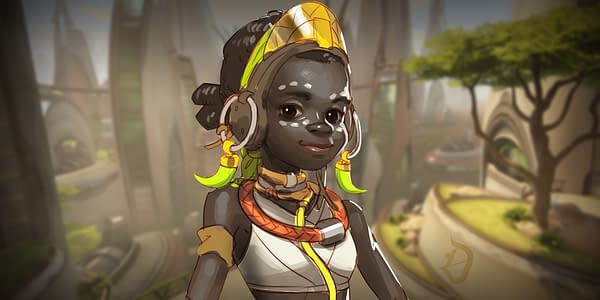 "Efi has been making robots since she was little – machines to better her community and improve people's lives. But after she witnesses Doomfist's catastrophic attack on the city's OR15 security bots, Efi feels the call to build something greater: a true guardian of Numbani," the description continues.
The novel will explore Efi's process when it came to creating the robot Orisa in order to defeat Doomfist. The book will also include Lucio as part of an original story authored by Nicky Drayden.
Efi Oladele first made her debut in the world of Overwatch in 2017. We all thought she would be the next in-game hero. Fans were shocked to see that it was indeed Orisa instead, and not her creator. Now we'll get to learn a lot more about her, Doomfist, and Orisa's past. This could herald the beginning of an entire series of Overwatch novels.
Honestly, all this additional worldbuilding and stuff is great, but…it would still be cooler if we got a single-player mode. Meanwhile, Overwatch is set to debut on Nintendo Switch on October 15. We can't wait to see what Blizzard has up its sleeve beyond that.
Enjoyed this article? Share it!