A few different outlets, including us, are picking this up and questioning why it's happening as a new pair of Fortnite sneakers are coming from Nike. The new sneakers were introduced at E3 during the Fortnite Pro-Am tournament by Paul George of the Oklahoma City Thunder, which were quickly dubbed the "Fortnite shoes" by fans and the name has since stuck to the shoe.
While the sneakers have absolutely nothing to do with the game and there's nothing about them that would indicate they were even remotely inspired by it, people are now obsessed with these as if they're the official shoes of Fortnite.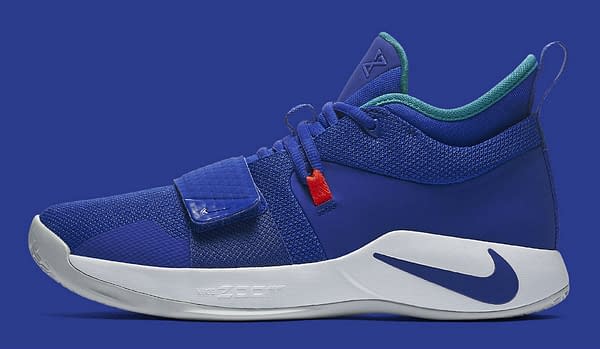 However, with all the hype around them, we do have to ask.. would you actually buy a $110 pair of sneakers from an athlete with no championships to their name, who are basically hoping you'll buy them based off the fact that he's a gamer? People have torn his career apart in sports forums and questioned whether or not he's even worthy of having a shoe brand, since there are NBA players who currently are better than him and have never been approached by Nike to do one. We're just curious if having an athlete tied to these would make you want to buy them for Fortnite-related purposes.
Enjoyed this article? Share it!