There's a 718% Pay Gap Between the Top Male and Female Esports Champions You might have noticed the fact that there aren't many women in esports, especially in the big leagues like the recently launched Overwatch League. Some of that might come down to the fact that, even in 2018, gaming is still coded as a male-dominated industry — despite the fact that the percentage of female gamers has fluctuated between 40 and 48 percent since 2010.
Now, the lack of visible women in esports isn't because there are no women, or even that there are no women who do well at esports. EsportsBets came up with an infographic today that shows the top 11 female esports champs. That infographic does highlight all of the impressive women in esports, but it also makes something else disturbingly clear.
Esports is a major enterprise. There is talk right now of including esports in the 2024 Olympics. That's pretty real, as far as sports go. Then there's the money — at the top levels, tournaments jackpots can reach up to $2 million. Even the smaller competitions can offer tens of thousands of dollars to those with itchy trigger fingers. Esports as an industry continues to grow year on year, reaching $696 million in 2017 and expected to hit $1.5 billion by 2020.
But when you look at the infographic below, you should pick up on something else that's startlingly obvious.
There is a massive 718% wage gap between the average male and female esports champions. How we got that number is pretty simple.
Now if you just want to use the reported earnings of male and female eSports players, we've calculated the average amount women and men take home from eSports tournaments. As we've only been able to unearth the records of the top 500 male and female players, these numbers are pretty heavily skewed toward the higher end for men since there are simply more male eSports players than there are women.
On average, women have taken home $3,331.18, while men have raked in $443,276.8o. Which gives you a paygap of 751%. But that's comparing the top 500 men, who are all decently skilled, to 500 women of varying skill. So of course that's going to be heavily skewed, but it isn't quite as skewed as you might think.
As for our 718% pay gap, that statistic was worked out by finding the percentage difference between the female player's and the closest male equivalent's earnings, then the average percentage difference across all eleven cases for our top female athletes. Now, it is a bit difficult to fully find comparisons between male and female eSports players, as we don't have stat sheets for them the way we do more traditional athletes. We all know Tom Brady's sack record, for example. But we can do our best by comparing eSports athletes by their titles won. There are statistics for League of Legends players, but the base of eSports pros in LoL is almost disturbingly male, which makes it pretty much useless here.
The top female esports player by earnings is Sacha Hostyn, the world's foremost female Starcraft II player. Hostyn goes by the username "Scarlett" and is only 23 years old. She has already won $197,172 from her Starcraft skills. Meanwhile, the top-earning male esports athlete, Kuro Takhasomi, known as "KuroKy", has raked in $3,480,833.95 playing DOTA 2. For the record, Scarlett comes in at number 346 of the top 500 eSports players, by earnings. You can see her earnings breakdown by year below.

You could try to argue that the top male esports athletes are better than any of the women by far, and therefore ought to be paid more. You are allowed to have that opinion, but many of the women on the list of Top Female esports Champs play CS:GO. And the average male CS:GO player has made much more than the women above. Sure, you could still insist that the women are worse players, but that just shows a gender bias. The sheer arrogance of assuming that no woman could ever play a game as well as a man could just because of their gender is pretty damn staggering. And that's the kind of argument I think we should put behind us.
You could, more sensibly, argue that yes, DOTA 2 has much more earning capabilities than Starcraft II, which is certainly a factor. Of the top 50 esports athletes by earnings, all but three are DOTA 2 players. The other three? They're from League of Legends. The top male Starcraft II player, Min Chul Jang known by his gamer tag "MC," has brought home $506,725.69, which is roughly 2.6 times as much as our top female player Scarlett. If you've watched either of them play, there really isn't that much of a difference between MC's skills and Scarlett's. Sure, Starcraft II is a hard game to watch as a spectator sport, but the pay gap is obvious. And MC has been playing this game, and been on the eSports circuit, longer than Scarlett. So, there's hope she can close that gap a bit more over the coming seasons.
Sidebar, there is a 157% pay gap between Sacha Hostyn and Min Chui Jang.
And then there's Katherine Gunn, known as "Mystik" who has a focus on Halo: Reach. She's part of Team EnVyUs and has won $122,000 since she started playing. Notably, she's the only woman in the top 11 who's earned more than a male Halo player of the same experience. That is, Jason Brown, who's earned $45,200 to date.
Meanwhile, once you get down to ranks 6 and lower on our Top Female Champions list, you notice their overall earnings have dropped to rather pathetic amounts. And that's where the true pay gap is. While our top-ranked female Counter Strike and Counter Strike: Global Offensive players are the best in their field, they've made a pretty paltry sum to date, despite winning prizes in several championship matches.
If you check out the top rankings of female players versus the top players (which are entirely male for the top 500), you can't even think to deny that pay gap.
---
---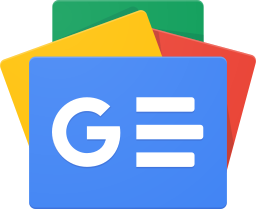 Stay up-to-date and support the site by following Bleeding Cool on Google News today!