Phoenix Labs released new details for the Dauntless patch 0.9.2 that will go live today, featuring new additions to the Hunt Pass with "Zephyr Strike". The game will now put you at odds with fellow players in a faction war between neon green and pink sides. You can read more about the patch here, and we have details of what to expect from the new faction war below. Best of luck to those of you out there who choose sides against friends you know are amazing.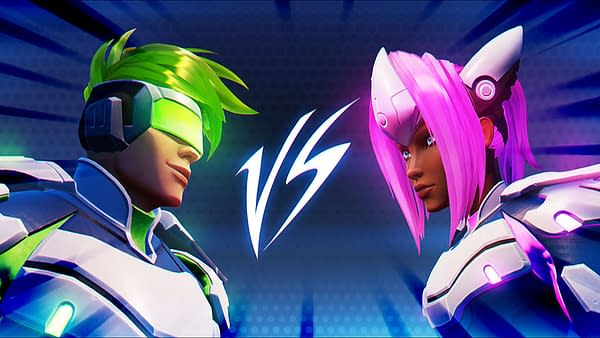 Endurance Squad takes on Defiance Squad in our first-ever Dauntless #FactionFight! Choose a side, equip a sigil, and earn points for your team with every hunt. At the end of two weeks, the winning faction's lantern will be added to the store … for free.

The second-place team's lantern will be available in the store as well, but for a price. That means that if you want your faction's lantern for free, you'll need to work for it.

HOW TO PARTICIPATE

Once 0.9.2 is live, you'll be able to join the #FactionFight from the in-game store.

Open the Store and navigate to the Faction Fight tab.
Select the Discount for the side you want to support.
Hit the Claim Reward button to finalize your choice. This will give you 25% off that faction's Style Kit andthe two sigils you need to participate in #FactionFight.
Equip a sigil from the Personality menu.
Earn one point for every hunt you complete with your faction's sigil equipped. (Bonus: Equip a hair tint from a faction's Style Kit to earn an extra point per hunt for that faction!)

Choosing a side gets you a discount good for 25% off a faction's Style Kit, so you can fully rep your favourite squad with neon hair tints and armour dyes. Each Style Kit also includes a banner fabric, banner plant, helm transmog, and more! Can't decide between neon green and electric pink? No need to. While you can only get one discount, you can always buy the second Kit at its normal price.
Enjoyed this article? Share it!