"Pixel Game Maker MV" 1.0 Launches September 19th
Playism and KADOKAWA Corporation announced this week that Pixel Game Maker MV trial version 1.0 will launch on September 19th. Bumped up from the Q4 announcement earlier this year, it also comes with the news that the game will have Nintendo Switch support. Meaning games made on the console can be transferred and sold on the Nintendo eShop. Also, the developers will be holding a Game Development Challenge, seeking out the best works of the platform's creators to launch on Nintendo Switch. The contest will run from Oct. 3rd, 2019 until March 31st, 2020. More details will be available here when the contest launches.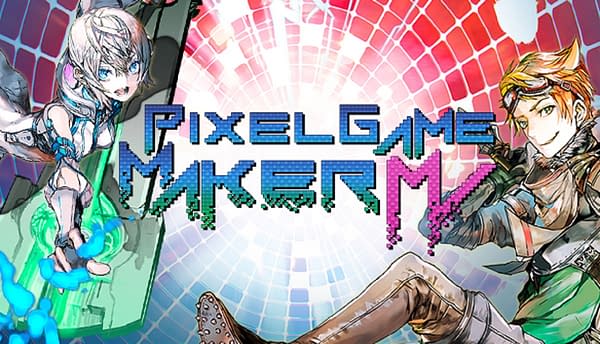 Pixel Game Maker MV brings accessibility to game development as it empowers all developers to create original platformers, metroidvanias, and action games without any programming experience. Innovation knows no limits, as the engine easily allows users to implement their own original material such as character animations, background maps, and sound effects.

The robust but easy-to-learn software's leap from Steam Early Access will include a new trial version. Developers can dive into the trial, using the platform's tools to create without fear of losing their hard work as they transition from the free trial to the full package.

Potential partnerships with KADOKAWA will set Pixel Game Maker MV creators up for success on Nintendo Switch. Aspirant and seasoned developers interested in sharing their games on Nintendo Switch can submit applications for KADOKAWA to publish their games on the Nintendo eShop.