If you've ever wanted to play as Indiana Jones to a degree and be in a world that has some magic, then you might want to take a quick look at City Of Brass from Uppercut Games as we checked them out at PAX East this weekend. The game is best described as an Arabian Nights-inspired first-person rogue-lite adventure, which was put together by some awesome people who once worked on BioShock. You serve as an adventurer going through levels swarming with skeletons in an effort to free Djinn's who have been captured and enslaved throughout the level to do their bidding. All you have is a sword and a whip, along with your own personal wits to defeat all of the enemies and make your way to the end of the level without being killed by one of the hundreds of traps along the way.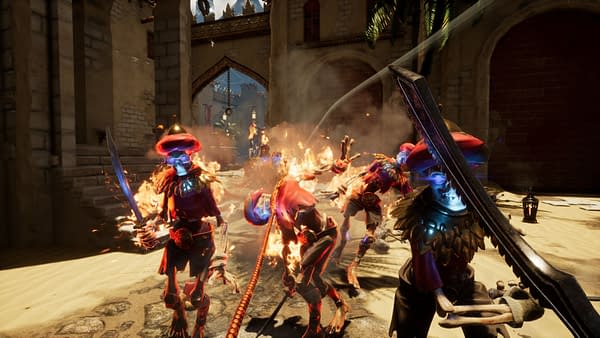 I had a lot of fun trying this out. There's still some kinks in the game as we were playing the demo, but nothing too noticeable that will throw people off. The game is currently out on Steam in Early Access with the full version set to be released on May 8th.
Enjoyed this article? Share it!