Pokémon Crystal has Launched on the 3DS Virtual Console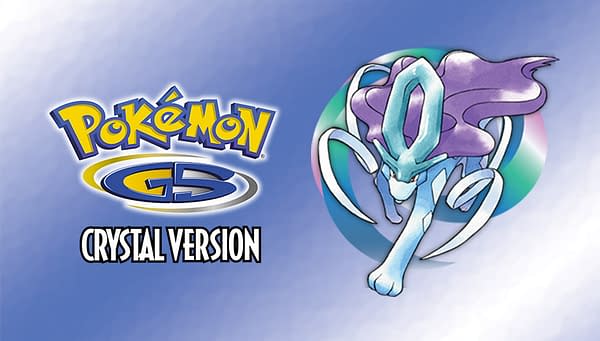 Nintendo and Game Freak re-released Pokémon Gold and Pokémon Silver on virtual console last year, and now it's time for the third game in the second gen series to hit re-release. Yes, Pokémon Crystal has released on Virtual Console today. I'm almost more excited about Crystal's re-release than I was for Gold and Silver because Crystal was the first time I could create a female character in a Pokémon game.
To celebrate Pokémon Crystal hitting the 3DS' Virtual Console, a launch trailer has been released by the game's developers and it is incredibly nostalgic.
For those looking for other reasons to pick up Crystal, well, this game was the start of the "definitive version" pattern that we've seen repeated over and over with the franchise. Crystal includes new features like small animations to Pokémon sprites, a playable female character, and a new story featuring some new characters like Eusine, who is tracking down this game's main legendary Pokémon: Suicune.
Pokémon Crstyal on the 3DS will also include some specific improvements like the fact that this version is compatible with Pokémon Bank, meaning you can transfer Pokémon from all 29 mainline entries to Pokémon Ultra Sun and Ultra Moon in some way. Celebi is also available in the post-game now without the need for a special event, which is a first for western audiences.
You can check out the 3DS Virtual Console launch trailer below. Pokémon Crystal is now available for both Game Boy Color and Nintendo 3DS.