This morning during the Pokémon Direct feed, we finally now that both Pokémon Sword & Pokémon Shield will come to Nintendo Switch in November. One of the few things left out of last week's presentation was details about these two titles, but earlier today, everything we could possibly want to know about both games was finally revealed. Both will take place in what is one of the biggest areas of any game in the series, the Galar Region, which is somewhat based on the look of the United Kingdom. Like a lot of Pokémon games, you'll battle your way through gyms and collect different creature types to eventually take on the Pokémon League. These versions of the game will take on more of the tradition Red/Blue kind of formats rather than any of the weird altered ones like Sun/Moon.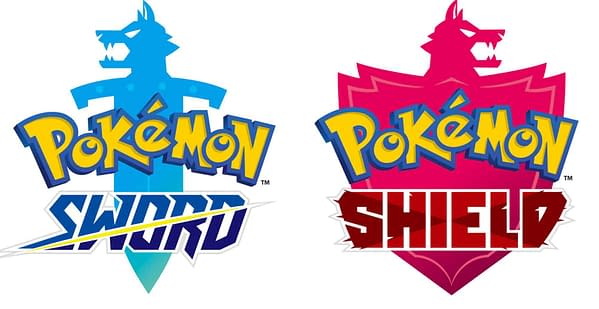 In this game you'll have to contend with Champion Leon, your rival named Hop, and check in from time-to-time with Professor Magnolia and her granddaughter Sonia. Some of the other information from the game includes having an all-new Dynamax mechanic where your creature becomes large with massive strength, and all of your moves become Max Moves that deal incredible amounts of damage. There will be a Wild Area where you can encounter wild Pokémon of different types and try to capture them while gaining XP. There will be a multiplayer mode where four players can team together either in local co-op or online for Max Raid Battles. There will be gym battles held in arenas where you'll see some familiar faces crop up. The game will also support Pokémon Home, which will launch sometime in 2020. Enjoy both the trailer and the full Pokémon Direct video here as both games are available for pre-order and will be released on November 15th, 2019.
Enjoyed this article? Share it!