Pokémon TCG Japan: Snow Hazard & Clay Burst Preview: Chien-Pao Ex
Chien-Pao makes its Pokémon TCG debut along with the other three Treasures of Ruin Legendary Pokémon in Snow Hazard & Clay Burst.
---
The next two sets of the Scarlet & Violet era are arriving on April 14th in Japan. The two sets, Snow Hazard and Clay Burst, will largely focus on the Treasures of Ruin Legendary group from the region of Paldea introduced in Scarlet & Violet. In this expansion, all four Treasures of Ruin (Chien-Pao, Ting-Lu, Chi-Yu, and Wo-Chien) will receive Pokémon ex. This set follows Pokémon TCG Japan's Scarlet ex and Violet ex and the subset Triplet Beat which were released in early 2023, kicking off the new Paldea-themed series block that will presumably run for the next three years. Snow Hazard and Clay Burst will merge with Triplet Beat as the basis for Scarlet & Violet – Paldea Evolved, the second English-language expansion set of the Generation Nine era, which will release on June 30, 2023. The Pokémon ex mechanic, the main mechanic of this new era, continues in Snow Hazard and Clay Burst, as does the layout of the Secret Rare section, which includes Illustration Rares, Special Illustration Rares, Full Art ex, Full Art Trainers, Special Illustration Rare Trainers, and Gold cards. Today, let's take a look at the first Pokémon ex revealed for the set, which features the Legendary Chien-Pao.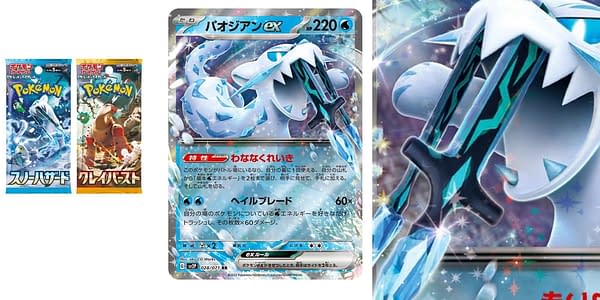 Chien-Pao is a Dark/Ice-type Legendary Pokémon from the Paldea region introduced in the Scarlet & Violet games as one of the Treasures of Ruin. This is its first appearance in the Pokémon TCG. Chien-Pao ex is illustrated by aky CG works. This card is likely to get a Special Illustration Rare and a Full Art, which we will spotlight when they're revealed. Let's take a look at Chien-Pao's Dex entries to get to know this Pokémon better ahead of the release of Snow Hazard:
This Pokémon can control 100 tons of fallen snow. It plays around innocently by leaping in and out of avalanches it has caused.

The hatred of those who perished by the sword long ago has clad itself in snow and become a Pokémon.
Japanese sets often give us early ideas of what the English-language sets may include, so be sure to keep an eye on our coverage. You can stay tuned for previews of Scarlet & Violet cards as well as updates on everything Pokémon TCG right here at Bleeding Cool.
---
---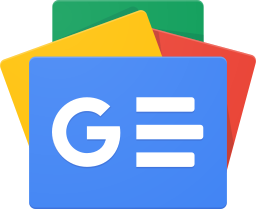 Stay up-to-date and support the site by following Bleeding Cool on Google News today!