Poznan Game Arena 2018 Reports a New Attendee Record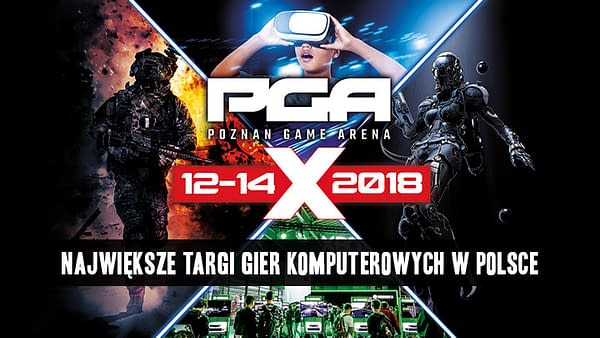 Poznan Game Arena and Games Industry Conference was held this weekend, with a new attendance record for attendees at both halves of the trade show. 76,199 fans from all over Europe made it to the Arena this year to check out games in 11 separate pavillions including three pavillions dedicated to the GIC conference.
Unlike some of the larger game events, very little gets announced at PGA, but it is a great opportunity for gamers to get their hands on new games. After all, many of the games playable at PGA are about to launch or just released, including Call of Duty: Black Ops 4, Assassin's Creed: Odyssey, and even Diablo III: Eternal Collection on the Switch.
Additionally, the show hosted the first ever Central and Easter European Game Awards (CEEGA) gala as well as Pawel Lewandowski, Undersecretary of State in the Ministry of Culture and National Heritage, who spoke with Polish entrepreneurs operating in the gaming industry about their needs and vision development. There's quite a bit of hope that the political hype involved will help boost the Polish indie game scene.
So, essentially, it was a pretty good year for PGA.
You can find the results of the first CEEGA awards here.