We Get a Preview of GreedFall, But We're Not Sure What the Game Is Trying to Do
The award for the most confusing thing I saw over E3 last week goes to GreedFall, as I left not really knowing what it actually is or was trying to accomplish. To be clear, I know what kind of game it is, as we weren't able to play a demo but were shown video and a quick playthrough of the historic/magical action RPG. But as far as the story goes and what they're trying to do with it, I have no clue.
From what we were told, this is a different 17th Century universe on an unnamed continent that looks like it could be America or France, where magic is a thing that people can use. Oddly enough, it's all filled with white people as we don't seem to find a hint of a minority. Not even among the nature folk who hide in the forests.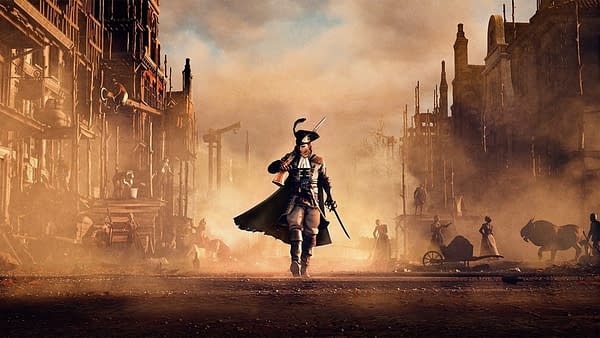 Somewhere in the game, you learn that people are coming down with a type of affliction that is killing millions, while at the same time sailors have found a new magical island where they hope to find a cure. It's a lot to digest that sounds kind of cool but just doesn't make sense right now. Hopefully, we'll get a better idea about what's going on before GreedFall is released on PC, PS4, and Xbox One sometime in 2019.