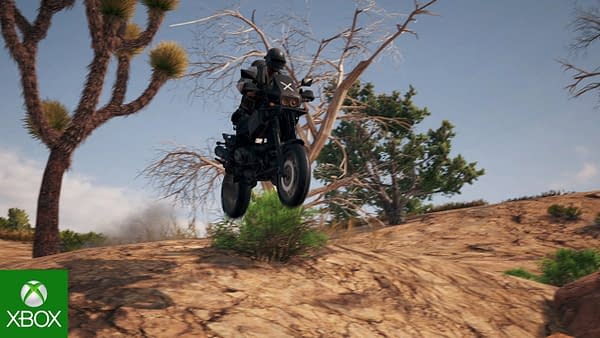 PlayerUnkown's Battlegrounds may have pioneered the Battle Royale genre and launched a thousand clones, but the game has been plagued with cheaters since its full launch in summer of 2017. Following the cheating kerfuffle, PUBG Corp and developer Bluehole issued several waves of massive bans against cheating players from the game's servers. Their efforts to eliminate cheating from PUBG have continued throughout the last year and a half.
Last month, a team at PUBG "conducted a global investigation on all the currently active professional PUBG players" to determine if any pros were using a specific cheat. The cheat in question was hard to detect until recently, and it turns out that a large number of players and pros were using the cheat–which led to PUBG banning 16 professional players and 30,000 players.
According to Kotaku's report on the bans:
The cheat in question, which PUBG only refer to as an "unauthorized program", is basically a radar hack that uses a VPN to read packets of game data being sent to servers—not the game files themselves, which is why it's been so hard to detect—and allow players to view their opponent's location on a separate screen to the one they're playing on.

PUBG began a huge wave of bans related to this cheat just before Christmas, booting over 30,000 players (including four pros and their teams), but earlier this week ten more professionals were caught and suspended, along with two others who while not directly involved, knew their teammates had been cheating but did nothing about it.

It's a massive blow for PUBG's esports scene, which the game acknowledges when it says this particular cheat "has been severely damaging the integrity of the game".
Most of the players caught using the radar hack will face three-year bans from the game, though the pros are being ejected from the Contenders League.
PUBG has said in a statement about the Pro bans that before all upcoming esports events, "all participating players will go through a comprehensive background check on all their accounts, and any player with incriminating evidence of having used an unauthorized program will be suspended and prevented from competing."
Competitive Ruling: Multiple Players

Christian "Cuhris" Narvaez
Liam "Liammm" Tran
Tyler "DevowR" Sti
Mark "Tefl0n" Formaro pic.twitter.com/qqPFBy05Yy

— PUBG Esports (@PUBGEsports) December 31, 2018
Enjoyed this article? Share it!