"Rage 2" Just Got A New Update With More Content And Cheats
Bethesda Softworks released a brand new content update to Rage 2 yesterday, bringing about a bunch of new content and cheats to boot. Among the additions are an Ultra Nightmare difficulty, Twitch Bounties, Ironman Mode, and New Gam+. You can read more about it below, and you can get a list of all the cheats added to the game here. Have fun seeking more ridiculous things to do in Rage 2.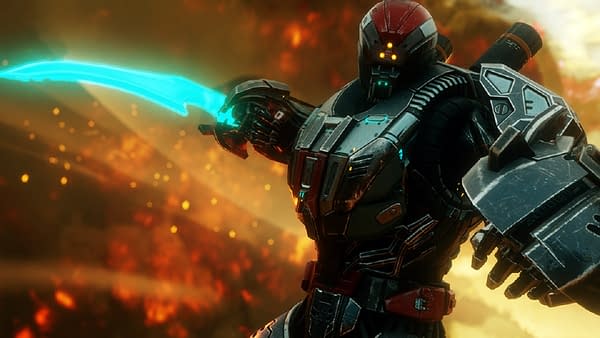 NEW GAME +

New Game + is something a lot of players have been asking for, and the team at Avalanche has gone all out for it. Now, when you finish the Project Dagger storyline and complete all of the Arks, you'll be able to load up New Game +. This will carry over all your weapons, abilities, upgrades, and vehicles, and there will be a little surprise waiting for you when you revisit the Arks in your new playthrough. (Spoiler alert: It's awesome skins for your weapons.) In addition, you'll gain prestige badges when you play through the game multiple times, and the difficulty will increase with each additional playthrough.

IRONMAN MODE

Everyone knows Ironman Mode. You die, you lose. Sound tough? Nah. You got this. We believe in you! (Don't worry, using your Defibrillator doesn't count as dying.)

ULTRA NIGHTMARE DIFFICULTY

When we talked to one of RAGE 2's producers about Ultra Nightmare difficulty, he just said it was "crazy hard" and stared off into the distance with a haunted look in his eyes. It's probably fine, though.

TWITCH BOUNTIES

If you stream RAGE 2 on Twitch, you might end up seeing some familiar names popping up on bounty boards throughout the game. Viewers of your stream will be included in the pool of wanted criminals for you to hunt down.