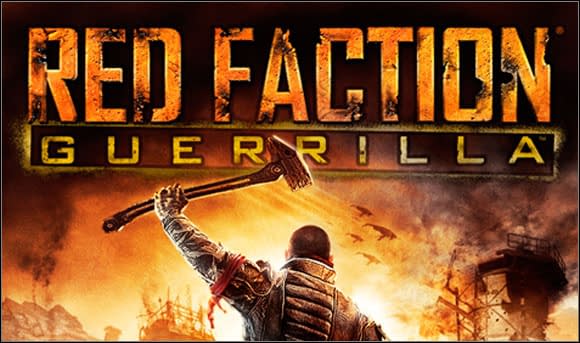 If a series of European store listings are to be believed, it would seem another last-gen game is getting a console port. This time, the game in question is THQ Nordic's 2009 third-person shooter Red Faction: Guerrilla — which is reportedly gearing up for a re-release on PS4 and Xbox One.
As reported on Gematsu, various GameStop stores in Sweden, Finland, Norway, and Denmark are listing the game as an upcoming release, although no specific date is listed. If the listings are legit, and they probably are, it would make a lot of sense. Both Red Faction and its sequel Red Faction II have already been ported to PS4. It is also possible this rumored release is for a remake, though that seems a little bit unlikely.
The description on the GameStop sites is lifted directly from the original game, which doesn't offer many clues as to what we can expect.
THQ Nordic has neither confirmed nor denied the existence of a Red Faction: Guerilla remake or console port, so we'll just have to live in limbo on this one until they put out an official notice one way or another.
And because Red Faction has a lengthy history of this, the new console port or remake will almost certainly be flagged by Germany's zealous censorship board. Though, based on previous statements, it's likely THQ Nordic will do their best to make sure the game isn't put on the legendary Index.
"We will, of course, still be nurturing our extensive games portfolio that now comprises over 265 titles, and will do our utmost to ensure that gamers can play our games in the future," Jans Binsmaier, Publishing Director at THQ Nordic, said just after Red Faction II was removed from the Index of banned games.
Enjoyed this article? Share it!