Regieleki & Regidrago Come To Pokémon GO In March 2023
Regieleki & Regidrago come to Pokémon GO in March 2023 as part of the new Season of Rising Heroes which brings back Elite Raids & more.
---
Niantic has announced the new Season of Pokémon GO which is called the Season of Rising Heroes. This Season introduces Regieleki and Regidragon in Elite Raids. Let's take a look at the first slate of content coming in March 2023.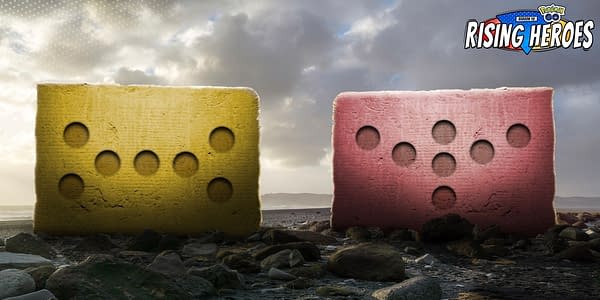 These are the Pokémon that will appear in Tier Five raids in Pokémon GO this March 2023:
March 1st – March 8th: Incarnate Forme Tornadus
March 8th – March 21st: Ho-Oh
March 21st – March 28th: Incarnate Forme Thundurus
March 28th – April 10th: Lugia
The Raid Hours for the month of March 2023 in Pokémon GO are:
March 1st, 2023: Incarnate Forme Tornadus, can be Shiny
March 8th, 2023: Ho-Oh, can be Shiny
March 15th, 2023: Ho-Oh, can be Shiny
March 22nd, 2023: Incarnate Forme Thundurus, can be Shiny
March 29th, 2023: Lugia, can be Shiny
April 5th, 2023: Lugia, can be Shiny
Here are the Mega Pokémon that will appear in Mega Raids in Pokémon GO this March 2023:
March 1st – March 8th: Mega Charizard Y
March 8th – March 21st: Mega Medicham, new release
March 21st – March 28th: Mega Venusaur
March 28th – April 10th: Mega Alakazam
Here are the events coming to Pokémon GO in March 2023:
March 5th, 2023: Catch Mastery Event
March 8th – March 14th, 2023: Festival of Colors Event
March 11th, 2023: Elite Raid: Regieleki
March 18th, 2023: March Community Day
March 21st – March 29th, 2023: An Every Day Hero + Team GO Rocket Takeover Event
March 25th, 2023: GO Battle Day: Palmer
These are the Spotlight Hours and bonuses coming to Pokémon GO in March 2023:
March 7th, 2023: Eevee with double Candy for transferring Pokémon, can be Shiny
March 14th, 2023: Rowlet with double XP for evolving Pokémon, cannot be Shiny
March 21st, 2023: Litten with double Stardust for catching, cannot be Shiny
March 28th, 2023: Popplio with double XP for catching, cannot be Shiny
Current Research Breakthrough encounters from March 2023 until June 1st, 2023:
Furfrou, can be Shiny
Goomy
Parasect
Pinsir, can be Shiny
Snorlax, can be Shiny
Gible, can be Shiny