A new report by Eurogamer seems to confirm that, yes, Diablo III is indeed coming to Nintendo Switch after some confusion.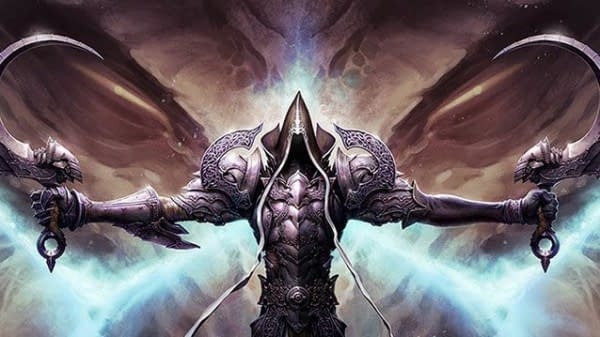 Diablo III being on the Nintendo Switch has been an up and down story at this point. The rumour first saw light from a notorious industry insider a few weeks back, and then Blizzard seemingly hinted at the port with a tweet showing a Diablo night light being 'switched' on. This fanned the flames with many reading this as a tease for an impending announcement. Then that all came crashing down a little bit as Blizzard reached out and said that it was just a fun tweet and definitely not a tease of anything to be announced.
Well, a new turn in this story has just arisen as the reliable Eurogamer has come out with a new report saying that the port is actually happening. Their sources say the game is absolutely in production and moving along nicely. They say that their sources could neither confirm or deny if the port would include all the current DLC for the game or not, though, so on that we will have to wait. Of the tweet, their sources say they were surprised to see it as the game port isn't set to be announced for a few months. My personal guess? We are looking at an E3 reveal.
This story just keeps twisting and turning, but at this point, I'm fairly convinced the port is happening. That's good, too, as I think a port of the game on to the Nintendo Switch could be excellent. While playing on the move might be a little tricky for online play, Diablo III seems like the perfect beast to play on the commute into work.
Enjoyed this article? Share it!