Review: Games Workshop's "Feculent Gnarlmaw"
Greetings, loyal readers! I've been contending with the nastiest, most mucusy sort of cold for the past few days (but of course, I didn't let that stop me from writing games content for you all!). Whether or not I was productive, though, I have to ask… Who got me sick?
Was it my fiance's father? Her dad did allege to have a cold before me. Or was it my fiance herself? I think I got her ill, though, so I'm not sure there…
Maybe it was the mere prospect of another blessing from Grandpapa Nurgle himself: a Feculent Gnarlmaw!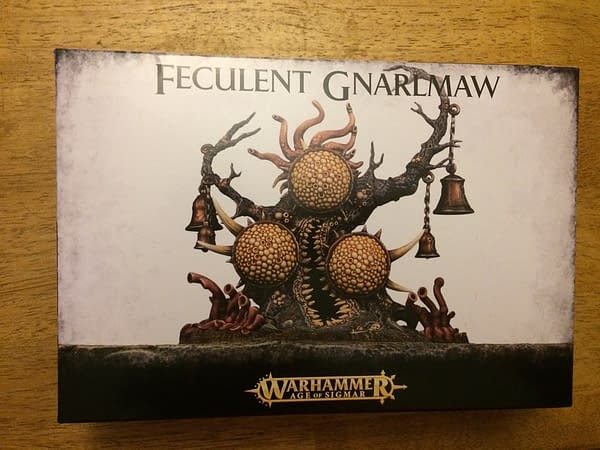 Today, we will be reviewing the Feculent Gnarlmaw terrain piece by Games Workshop, the company behind such popular wargames as Warhammer 40,000 and Warhammer: Age of Sigmar. Why review a terrain piece? Well, Games Workshop has assigned multiple in-game utilities to the terrain in their games, the Gnarlmaw being no exception. This particular review is, however, not sponsored directly by Games Workshop – I bought this beautiful plagued flora of my own volition. I know, I'm filth. I get it!
Get On With It!
Yes, masters.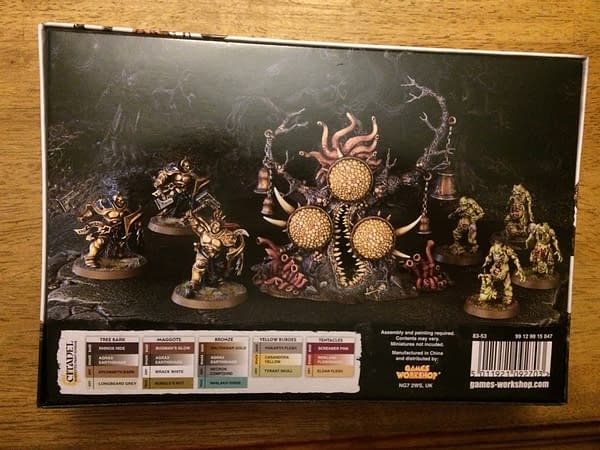 Long story short, I got the Gnarlmaw to strengthen a Maggotkin of Nurgle army I am proliferating (slowly, but surely!) for Age of Sigmar. The Gnarlmaw has rules that allow the propagation of more and more Daemons of Grandpapa Nurgle, and will gain a Nurgle player contagion points which are vital in doing so. Gnarlmaws themselves also can be summoned by the expenditure of contagion points as well.
As a result of the need for multiple Gnarlmaws, naturally I got one to start with for myself. I actually got to play my very first game of Age of Sigmar this past Thursday, and won by the skin of my teeth! (Spoiler alert: I was tabled.)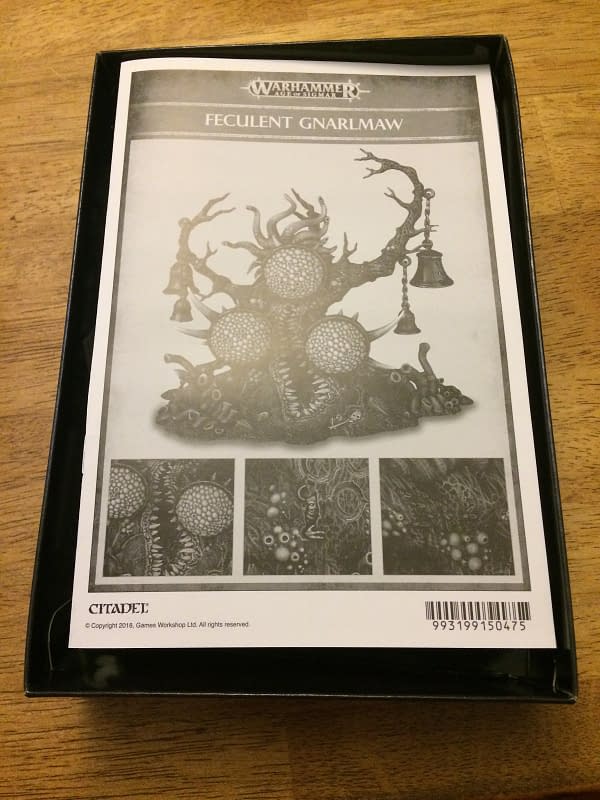 As ideal as it would be, it seems that the rules for the Feculent Gnarlmaw as outlined in my assembly instructions are outdated, so it's not worth putting any information up from there. However, when looking into the sprue itself, it's… actually fairly less fiddly than I expected it'd be. It's definitely less fragile than the Plague Drones from the "Start Collecting! Daemons of Nurgle" boxed set.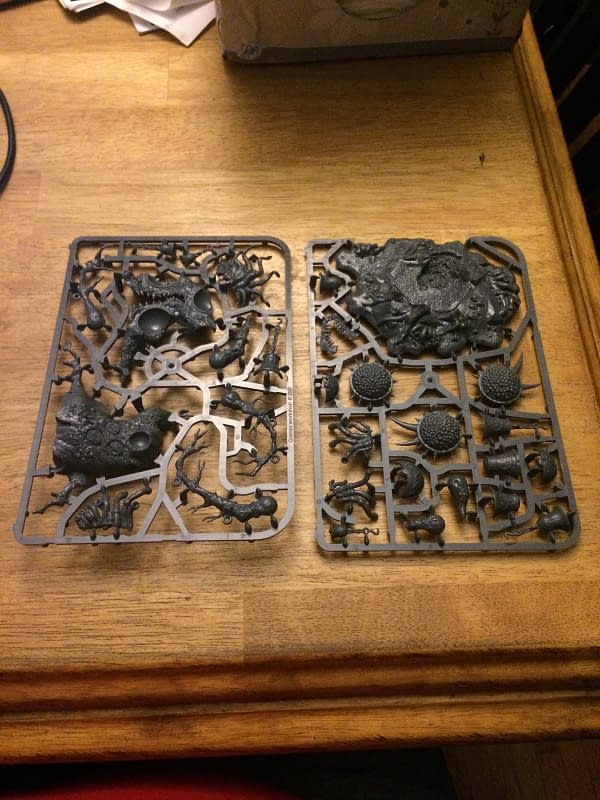 I do, in fact, have yet to assemble my corrupted plant, but when I do you're bound to see it in any images associated with any future battle reports involving Nurgle and his beloved children.
What do yu think? Is Nurgle the way of all flesh? Are progress and alteration the way of heresy, or must we cast stagnation and the cyclical nature of life, death, and rebirth far, far aside? Let us know!