A while ago, we received a couple of products from Genki for the Nintendo Switch that we thought were pretty awesome to review. Initially, we just kind of threw them into a holiday guide with a quick couple of notes, but this time around, we thought it might be best to give them a second look. So today, we're offering a longer review of both the company's Portable Stand and Bluetooth Audio Adapter for the Nintendo Switch.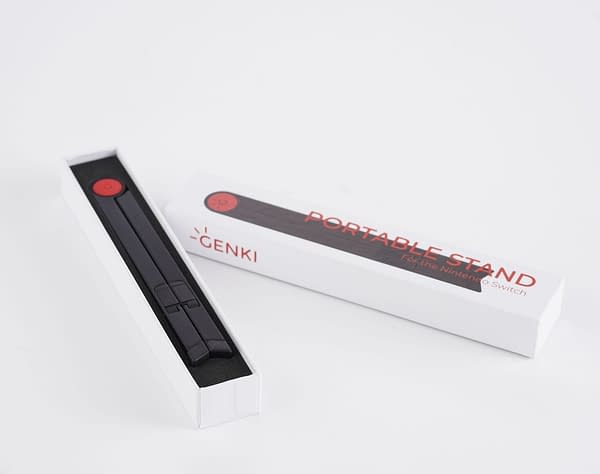 We'll start with the Portable Stand, which is precisely what you might think it is, a stand for the Nintendo Switch to sit on a desk properly rather than using the kind of flimsy kickstand it comes with. Because let's be honest here, when you open that thing up, don't you feel like you could easily break that off or snap it in half? This stand was designed by a company called Human Things and released by Genki as an alternative to that option. The thing weighs about five ounces, and it works like a painter's easel. You split the front two legs apart and push the third one back. The two in the front come with small rests that jet out to hold the Switch in place with the red G logo at the top as a soft rubber placer.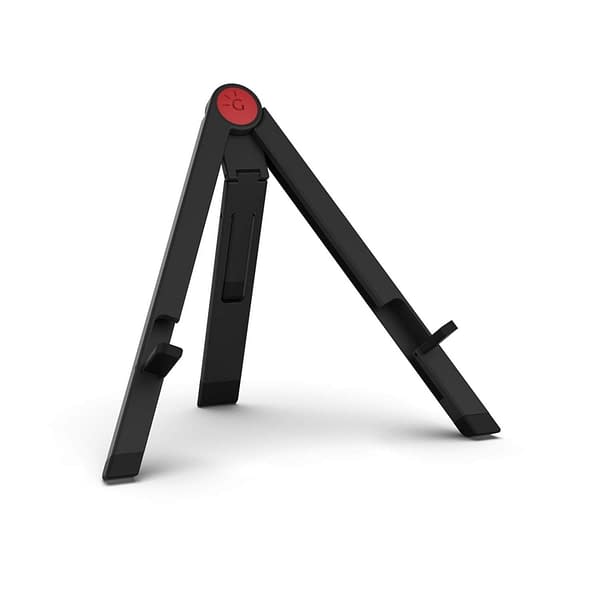 I really dug this because you could adjust it to be several different sizes and angles, depending on what you're going for. There's even a smaller kickstand in the third leg if you wish to lower it down even further like you're playing on a desk and want to treat it like an older sit-down arcade screen. Its decently versatile and gives a good range of options. Size-wise it's about the size of two pens stuck together, so it doesn't even take up that much room when you travel with it. We recommend it if you enjoy traveling around with the Switch or Switch Lite and want a different kind of resting option when playing the game in a non-handheld capacity.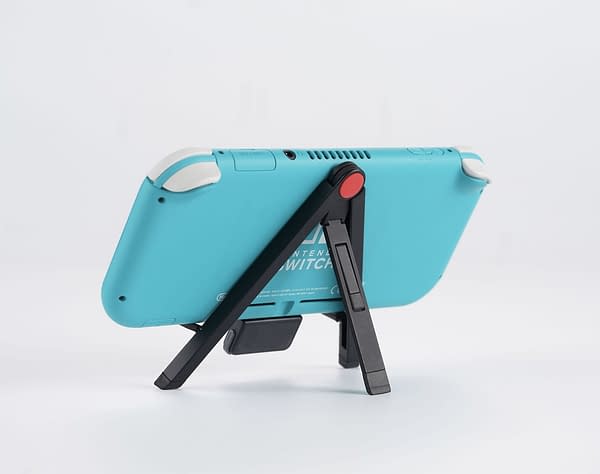 Moving onto the Bluetooth Audio Adapter, this actually is a full kit with a few different options. The kit itself comes in a Nintendo Switch game case, and inside it has a few fun options. First off, you have (as seen below) the primary Audio Adapter with a Type C Charging Port, a 3.5mm Boom Mic for in-game voice chat, a 3.0 USB dock adaptor for TV mode. The case also comes with four slots to hold 4 Nintendo Switch game cartridges and a longer slot to carry the aforementioned Portable Stand.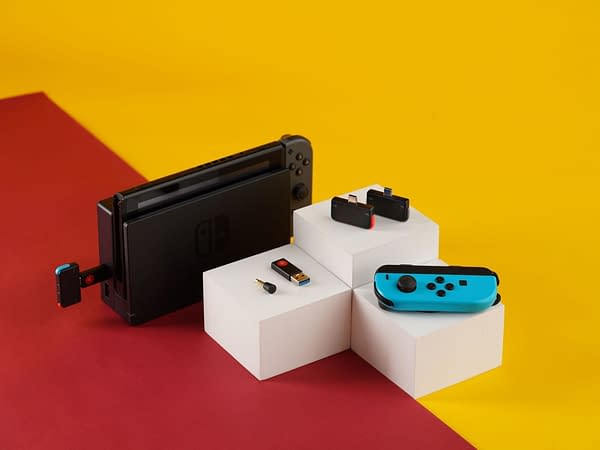 The port plugs into the bottom of the Switch and has two buttons on the bottom. Each button sends out a signal to pair with whatever wireless listening device you have and can accommodate two players at once. The base of the port comes with its own C Tyle port, so you don't lose the ability to charge the Switch if you want to. Since the adapter uses the battery of the Switch to operate, it's probably best they allowed that feature to be there.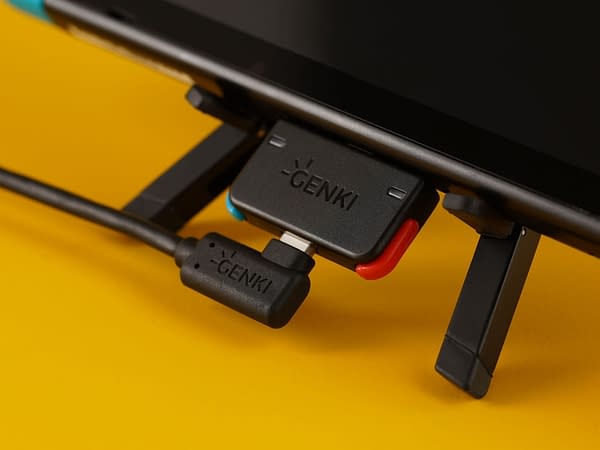 The Boom Mic is pretty self-explanatory, as you're already using Bluetooth to hear what's going on in the game, you also now have the microphone setup so you can just speak freely into the jack and have your voice carried into the game chat. It makes for a nice option if you don't wish to use the headset and want to stick with headphones or switch over to some earbuds. The last part of this is the Dock Adapter, which is a Type C to 3.0 USB setup. In case you have the Switch docked and still want to use the Bluetooth, you can link it up through these two options put together on the USB port on the side of the dock.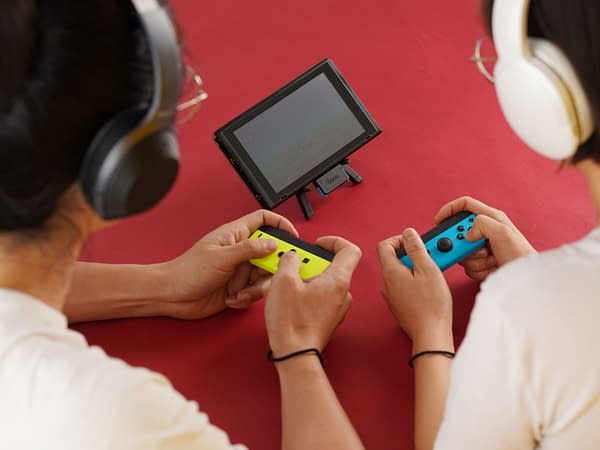 The audio you get out if it is pretty decent, as I tried this out with both Logitech set of headphones as well as an Ultimate Ears pair I got a couple of years ago. It does the trick; the only downside is the battery usage can dry it up pretty quickly. Overall I thought both of these products were pretty good and served their purpose. The Stand currently goes for $20, and the Bluetooth goes for $50. Pretty reasonable prices for both, but what it comes down to is usage. Are you going to be using these frequently or only on occasion? If you're leaning on the side of frequent, then these are must0haves as they will do the job right and last a while in the process. If it's only on occasion, they both might be considered a bit on the high-end of things. Either way, if you buy them, you won't be disappointed with the product.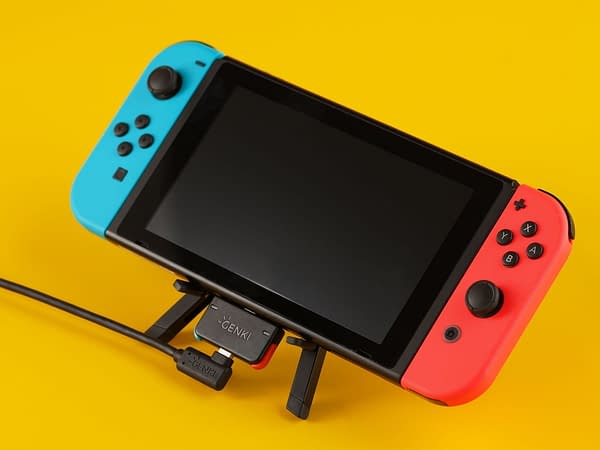 Enjoyed this article? Share it!