[rwp-review-recap id="0"]
Kirby is one of my favorite creations from Nintendo, if for anything the fact that his design was a placeholder until it was decided he was too good to be replaced, making him one of Nintendo's best happy accidents. Over the years he's gained a cult following of bubblegum-chewing marshmallow-loving gamers who love the versatility he's been able to show through gaining abilities by swallowing enemies and constantly being the powerful underdog. The last decade of Kirby games has been hit-or-miss with some being nostalgia acts (Kirby Triple Deluxe) and others being experiments (Kirby's Epic Yarn). So naturally, we're all curious as to where Kirby Star Allies fits into the grand scheme of things.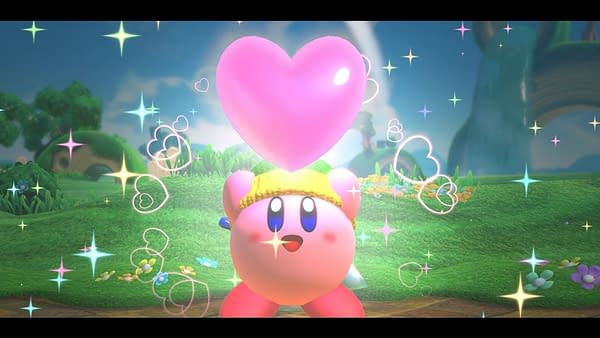 Kiby Star Allies has you playing as our pink ball of a hero during a crisis where a dark crystal heart explodes on the planet Jambastion, sending pieces of heart to various places and hitting characters like Meta Knight, King Dedede, and, of course, Kirby. The heart that hits Kirby gives him the ability to turn enemies into frenemies and allows you to add up to three into a party to travel across the kingdom and defeat enemies. This means at any given time you'll have four different powers to tackle every situation with and beat an array of familiar bosses.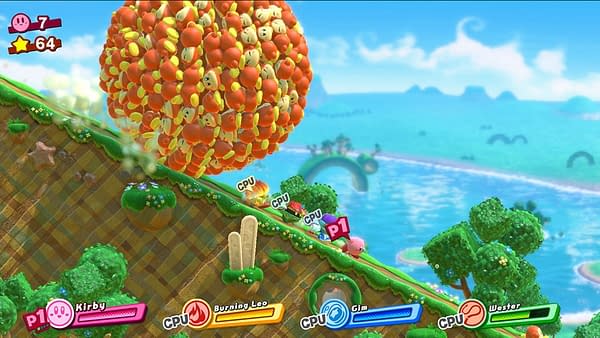 As you might expect, this plays a lot like previous Kirby titles, with a few extra twists. The first being that you can channel one of your allies abilities to mix-and-match and create stronger infused powers for Kirby to use. For example, you can combine a snow creature with a stone creature to make a curling ability. You need this in order to unlock certain areas, find hidden doors and puzzle pieces, and even defeat enemies faster than if four of you were just attacking. You'll spend the entire game changing out party members and finding new combinations to make the level easier.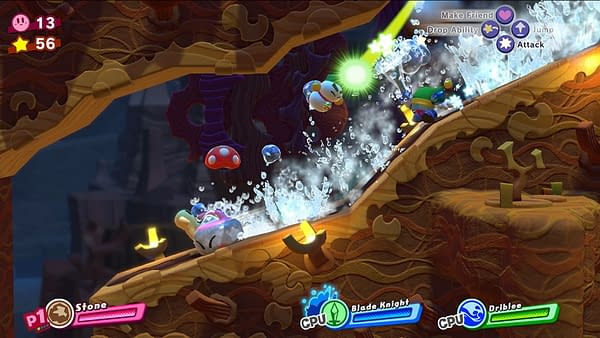 The downside to this is that often times there's little strategy involved. Everywhere you go you'll find the right enemies to make the right abilities, and if you don't have them some rooms will have what you need waiting for you as spawn displays. While this is helpful, there's no challenge. There are also times where you'll find a puzzle that needs one enemy's ability, and the CPU will automatically solve it for you without giving you a chance to put two and two together. It feels like you're being led around and told what to do on more than one occasion.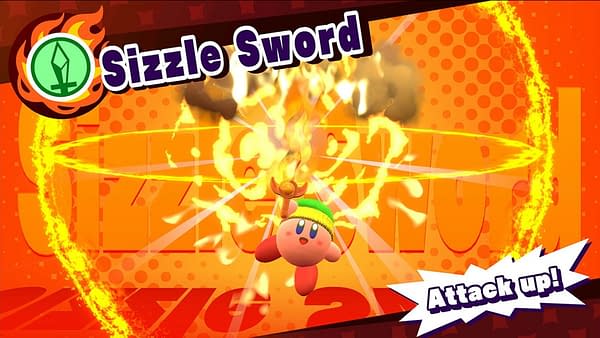 Aside from the main campaign, which itself feels a bit short considering that you can crash through the game in about a day or two, you have minigames that can tide you over like chopping down trees and hitting asteroids out of orbit or fighting bosses with a specific set of allies. Sadly, these grow tired too once you're able to conquer all the records in front of you. What the game really could use is throwback games, which is entirely possible for Nintendo to add if they wanted, and make it feel like older Kirby games where you have about a dozen choices in front of you.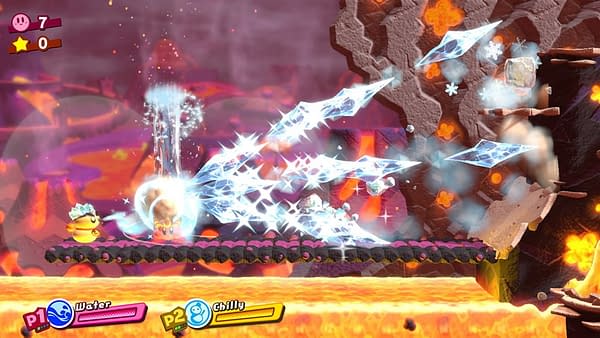 The game itself looks gorgeous as the developers went all out in making Kirby's cutesy universe look and feel like something special. Everything about this game feels like it has a sprinkling of sugar on top of it to make it as appealing as it possibly could. The game is basically visual candy, and the soundtrack complements everything you do. The best feature to me was the four-player co-op, allowing three friends to join in and make a mess of the game and the options I gave them while finding new enemies. It felt like a real adventure having them along for some fun.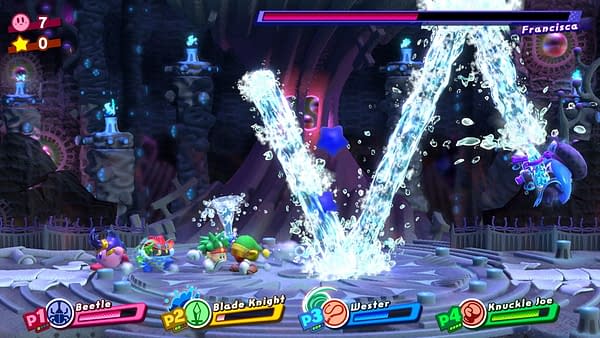 There's a lot to love about Kirby Star Allies, but it isn't without a couple flaws. The biggest one being that it feels too short. Again, that's something Nintendo could easily fix with updates, but it will be interesting to see what new content they add down the line beyond new puzzles and enemies. This is an excellent Kirby title that mixes old and new, not quite a nostalgia act and not quite innovative, but finding a nice sweet spot in the middle of it all. We highly recommend it for Kirby fans of all ages.
[rwp-review-ratings id="0"]
[rwp-review-form id="0"]
Enjoyed this article? Share it!