Review: PDP's Kingdom Hearts III Pixel Pals
With Kingdom Hearts III on the horizon, PDP got a new deal with Disney and Square Enix to release a set of Pixel Pals for the upcoming game. Since the company usually does these as a set, we got the four primary characters that they knew people would be most interested in as we have Mickey, Donald, Goofy, and Sora. But how well do these look once they light up? We tossed in some batteries and gave them the once-over.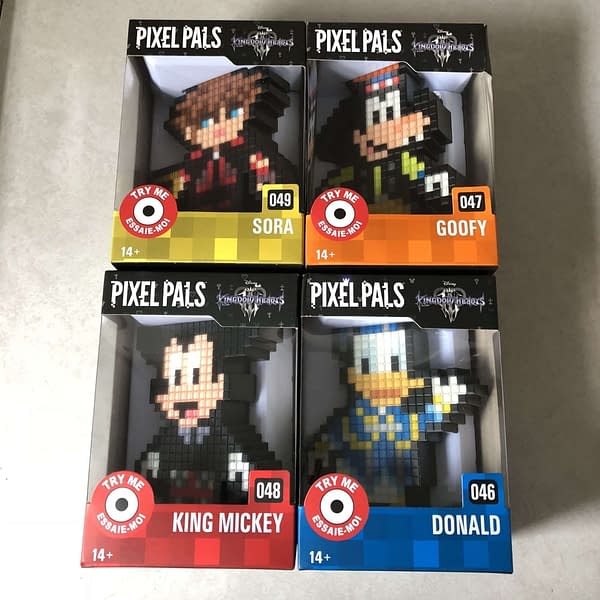 Like a lot of the Pixel Pal designs we get, these are 5-6" figures designed to look like your favorite characters if they were made into a video game during the late '80s and early '90s. They're plastic with a clearer colored designed on the front, while the back has a slot to insert two AAA batteries. We've mentioned in the past that we'd love an alternative, which the company does provide if you wish to get a special USB powered battery pack to insert in the back. Basically, it becomes your call if you want to move it anywhere or if you care if it's stationary near an outlet.
Looking over the designs, let's start with Donald, who by the looks of things is designed fairly well. The armor additions to his usual sailor outfit from the game are striking in a tone of gray, while they threw in some shading of oranges to help define his legs and beak. The whites don't pop as much as they probably should on the eyes to distinguish them from the white of his face, it's subtle but blends in. This design works well but it could have used a little extra definition.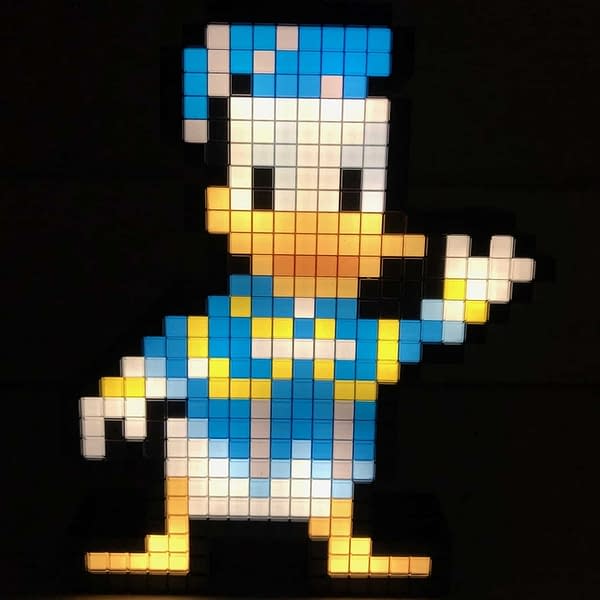 Mickey is a bit of a challenge as they had to find a shade of black that could be lit up and still be defined by the border of the character, which I think they did well here as they found a shade that defines his ears while standing out from the charcoal coloring of his jacket. There's not a ton of work done on this one as it's hard to screw up Mickey in general, the only real definition seems to be the lapel on his jacket and the pickets and lining of his pants. Not to mention the boots with gold trim. This one was created a little better than Donald.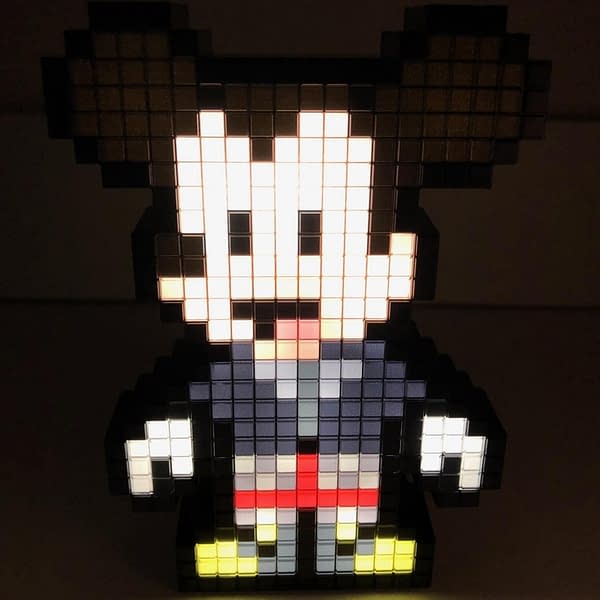 I feel like Goofy may have been the easiest to design because the character, in general, stands out from the pack. Tall orange hat, big ears, light green shirt with a black vest, yellow pants, brown shoes. He's basically a paint-by-numbers kind of character in design, so there's not a lot that can get screwed up or needs hard definition when creating his look. But they did make a couple different shades of pink and tan for his face, which I gotta give them credit for.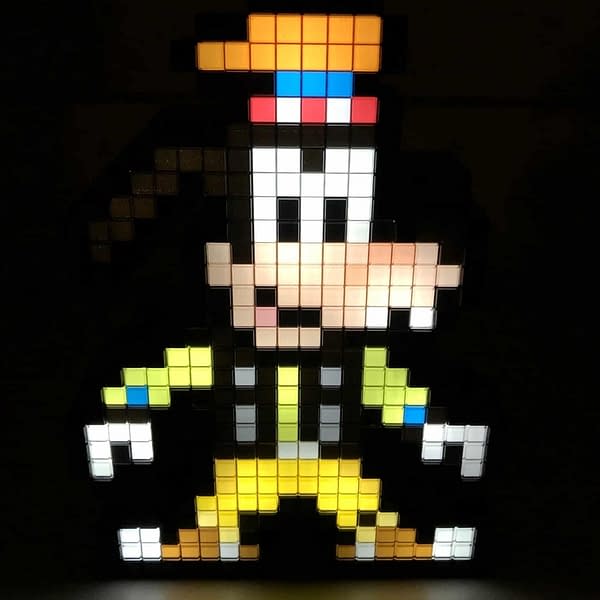 Sona seems to be the one with the most definition and design to his character as he's not a straight-up Disney creation from a cartoon series, but a modern anime-video-game-inspired character. The different shades of brown in his hair to define the locks, the different patterns of scarlet, blue, and purple on his gear, the patter of gold on the boots. He is, by far, the best design of the group when it comes to taking a modern character and turning them into a bit design, and it works well.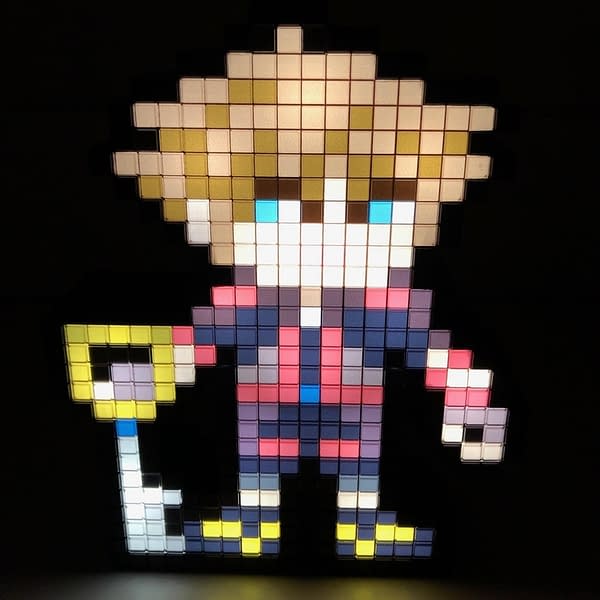 Overall, this is a pretty good set of Pixel Pals that all fit together and have a purpose to be a group. Not four random characters chosen at random to represent the series, or even just a couple of the famous ones. This is the core group brought to life from Kingdom Hearts III, and it's one of the few times we would recommend buying all of them to go together. Right now all of them are on sale at $10 a pop, so that's not a bad holiday gift idea if you have or are a fan of the series and would like something special to compliment the game.