Review: SCUF Gaming's Prestige Controller For Xbox One
A while ago we were lucky enough to receive a new SCUF Gaming controller for the Xbox One in the form of the SCUF Prestige. If you're a regular user of SCUF gear, then you know the company has spent more of the past few years focused on Sony and putting out more controllers for the PS4 than any other device. This one marks the first controller they made for an Xbox device in over two years. But how does it hold up to other Xbox controllers that have been made during their absence?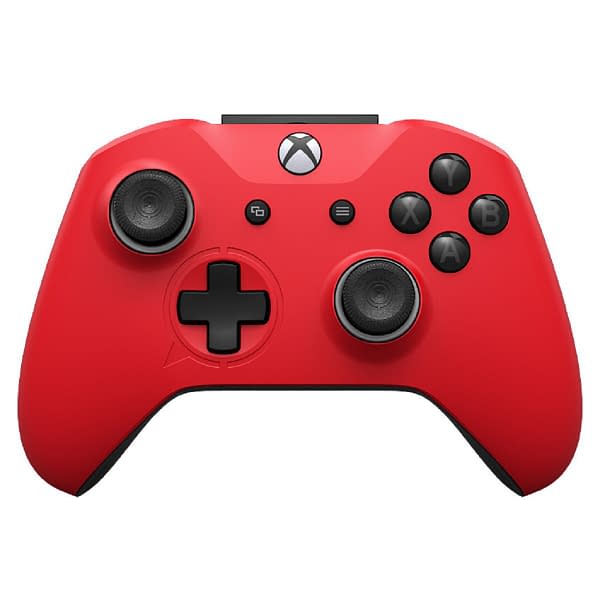 So first and foremost, this feels pretty much like any other Xbox One controller. Which is saying a lot because while other companies make the design the same, it's hard to match the exact weight and proportions that you would expect in a standard controller. Whether you believe the stories or not, game companies usually go through rigorous testing during the initial phases before they release products so that anyone can pick up one of their controllers and not feel intimidated by it or feel like they're dealing with a piece of gear they can't operate. So for SCUF to replicate that in the Xbox version is saying something when most companies usually create lighter models of cheaper plastic or heavier models that try to do too much.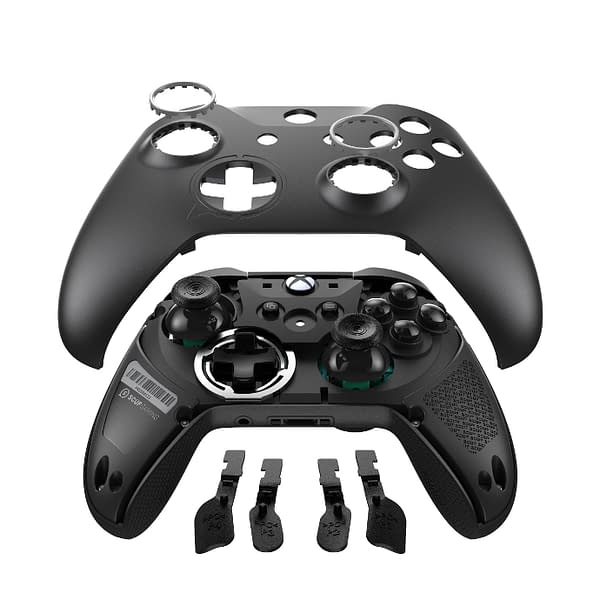 As you can see, this is about as SCUF as you can get in a design. The faceplate, thumbstick, triggers, and back paddles can all be removed and adjusted to what you want. The D-Pad has a little more of a curvature to it than a standard controller, which works fine as it makes for a smoother transition. The triggers feel like they have a better grip, which goes in line with the rubberized handgrips on the bottom. They come with adjustable hair triggers depending on the kind of gamer you are, as well as quick shift trigger stops. The paddles themselves can be mapped to 14 different controller functions, giving you better access to what you want in a pinch. I found this controller to be much easier to program than some of their previous models. The controller is wireless with a Bluetooth setting, which also gives you the ability to use it with PC if you wish, as well as Android devices.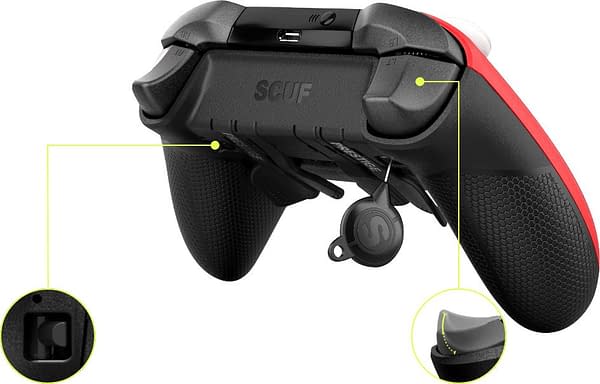 I tried out a few different games with this and had absolutely no issues with it. This may sound boring review-wise, but to be blunt, that's the point of the controller. If it had a ton of flaws, sure, I could go on and on about how it's not perfect. But this is about as good as it gets for a customized Xbox controller that isn't made by Microsoft. What's more, this thing went for nearly five days of gameplay before I needed to charge it. Probably less if you're a hardcore gamer getting in 8-hour sessions a day, but that's great for an average gamer. The thing that will ultimately kick people is the price, which sells at $160. But if you're going to want something that works right out of the box and gives you this much access and programmability, you'll eventually have to pay more than $60 for a controller no matter who you pick. SCUF Gaming made a great controller with very little to complain about. The only question we truly have is whether or not it will eventually work with an Xbox Series X.