When you're looking for a better controller to use for the PS4, the vast majority of your time will be spent looking into SCUF Gaming. I say that because the majority of controllers on the market for the PS4 are either shaped like the PS4 design and don't feel like a regular controller, or they don't have the same functionality going for it and are simply cheap candy designs to get you by in a pinch. So when SCUF Gaming sent us the Vantage Gaming Controller to try out and review, I was over the moon to try it. We originally got to mess around with it back at E3 and were impressed with what it had to offer back then. But how does it hold up now in practicality?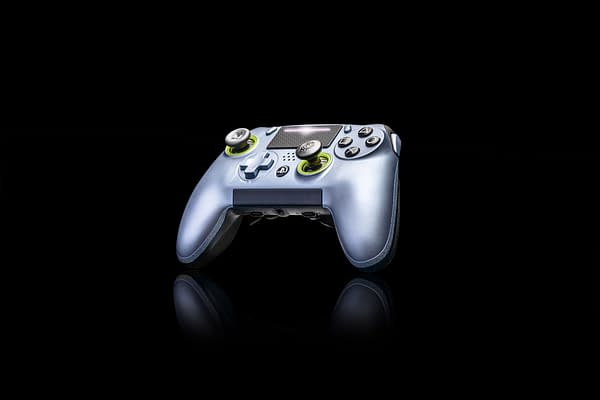 Starting with the design, this is a little heftier than a PS4 controller. The design is meant to resemble something more around the Elite Controller for Xbox One or the Pro Controller for the Nintendo Switch. The curves, the analog sticks, the D-pad, the placement of the buttons–it's made to be familiar. It'll probably throw hardcore PlayStation players off to have the left-side controls swap places, but if you're used to playing multiple consoles, you'll be fine. This particular design comes with the standard SCUF paddles on the back, the S-Buttons on either side of the L and R buttons, and the textured grip on the underside to give you a better handle on the controller.
As we mentioned before, the SCUF controllers tend to be customizable, and this is no exception. As you can see from the diagram below, you can change out pretty much everything as you need to, from the faceplate to the height of the buttons, to the color around the analog sticks. This has always been a big deal for me, as certain buttons don't feel the same on every controller. Sometimes they need to be more prominent and easier to find in a pinch, other times your finger needs to glide over it as to not hit the wrong button. Having the ability to swap out has always been a feature I treasure in these controllers.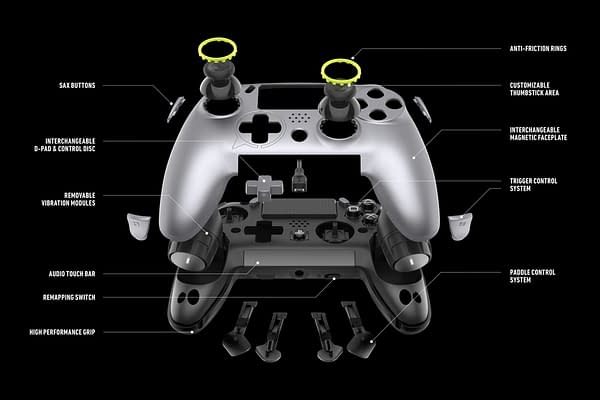 One of the awesome additions that SCUF Gaming threw into the Vantage Gaming Controller were weights in the grips. As you can see both above and below, both controllers come with removable vibration modules. But these aren't just sitting in here to cause some vibrations, they also pack a good chunk of weight. So if you feel like making your controller lighter, you can ditch one or both of them for better comfort. The only downside is that if you want them super light, you'll lose vibration. It's a small price to pay if weight is a concern for you.
One of the downfalls of the controllers, however, are the paddles. There are days I absolutely hate these things because I will accidentally tap one and cause something to happen. I appreciate the fact that the company makes these removable as well, not to mention making the controller programmable at multiple levels so I can simply deactivate them or set them up so they all can do the same thing (or multiple functions) if need be. But, there are times where going through all that effort feels like a hassle. Plus, the two inner paddles are hard to reach, so programming them served no purpose. I enjoyed having the trigger adjustment on the L1 and R1 triggers so that I can determine what level to mark them off as being "pulled". And the S-Buttons do work well for quick commands when I need them to serve a purpose.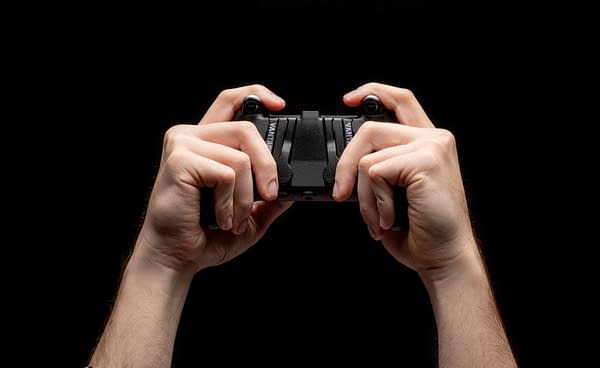 There's a lot to love about the Vantage Game Controller, and SCUF Gaming went out of their way to make a design that feels natural. However, some of the issues I have had with SCUF controllers in the past weren't really resolved here. It's an improved design compared to previous models, but it still comes with flaws. It's not a perfect controller, but it's a hell of an improvement over a standard Dual Shock controller. Especially in areas like vibration, battery life, charging, and customization. I do kinda wish there was a wider array of colors to customize with, because some of their choices don't really gell well without it looking awkward from an aesthetic level, but I'm sure that's something to be fixed over time. Right now the going price for one is $170, which is a tad high for a controller. Considering all you can do with it compared to the original, it's more of an investment for frequent gamers than something an average gamer might buy.
Enjoyed this article? Share it!