Review: "Super Mario Maker 2" for Nintendo Switch
[rwp-review-recap id="0"]
The moment I saw we were finally getting Super Mario Maker 2, the ideas of how to punish my friends immediately swirled through my head, as it did with many others. Granted, there are many people who played the original on the Wii U and got to live out their level-builder fantasies. Or those who used hacks in the past now had access to all of the assets and then some to make levels that they wanted for anyone to see legally. Or those who just wanted to construct courses for fun and show off their skills. But be honest, there are a lot of creators out there who just wanted to make the most sadistic Mario experiences possible with levels you know Nintendo would have never approved be put in a game that a pre-schooler could play and beat. So when we saw a sequel was on the way, we were both filled with joy and the worst kind of Mario-PTSD possible. So the moment Nintendo gave us a copy to play, we dove in to see just what we had in our hands.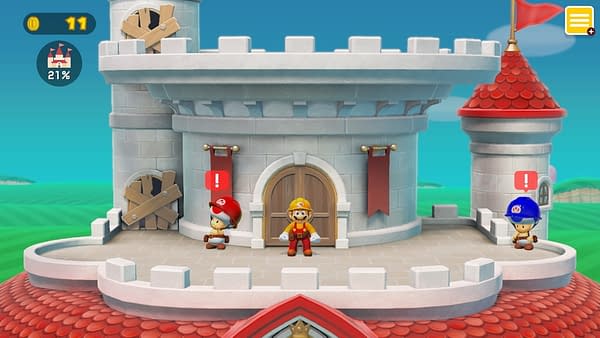 Super Mario Maker 2 is, in essence, an expansion of what the first game was. The first game, while innovative, was limited. There was a lot of stuff you didn't have access to that people wanted to see from all of the games of the past. This feels like an updated and revised version of the previous game as you are given much more freedom than you ever had with tools, tricks, baddies, and elements you never realized you needed in your level-building life. You can place enemies wherever you feel like and run them at whatever time you want. For items, you can put whatever you feel like in Question Blocks or out in the open, and make them easy or difficult to get. You can change the terrain so that the level looks like whatever suits your fancy, be it desert or underwater or in the middle of a lava-filled castle. There are options on top of options here that give you a lot of freedom to do anything you want at whatever difficulty you feel like.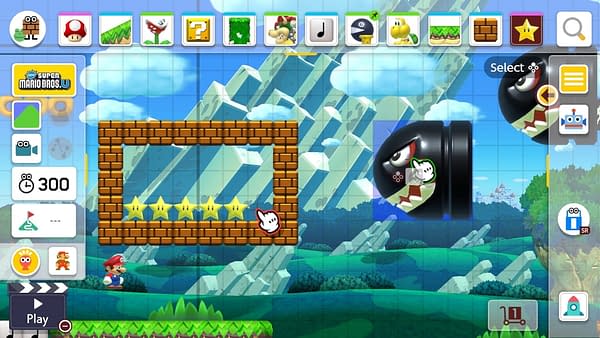 The developers put in some extra time and care into the new additions as well. One of the best that we enjoyed was the Sun/Moon addition. Aside from the fact that we can now program an angry sun to chase you like in Super Mario Bros. 3, we can use the moon icon to change the levels into nighttime versions. It was also great to see the effects of having the night levels come with hazards like gusty winds and gravity to be halved. The additions of level hazards such as the icicles and the twister made pushing people forward or backward in a haste super enjoyable. Some of the more annoying elements to throw into levels like the cranes, parachutes, and conveyor belts made it a challenge to clear levels, but they were amazing to throw in and force people to deal with. I haven't even begun to describe all of what you can add and do in Super Mario Maker 2. This is literally a whole new bag of tricks to have fun with, make a roller-coaster level with, or just put people through the worst levels imaginable. Oh, and I must say, designing with a friend on a second controller is a lot of fun as you can take an idea and double-time it to perfection.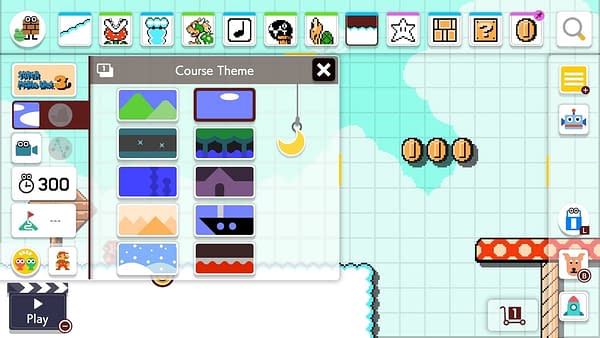 The best new addition to the game is Story Mode, which is pretty simplistic in nature, but it doesn't really need to be anything else for a Mario game. The story has you and several Toadstool friends working to rebuild Peach's castle, which was conveniently destroyed at the start of the game. In order to rebuild it, you need to complete special levels inside the game, both to collect coins in the levels themselves and a bonus at the end for finishing the level under whatever circumstances you need to. Those coins and efforts are used to build new sections of the castle and complete construction on them. The levels themselves are unlike anything you'd see in a normal Mario game as they span different generations of the side-scrolling platformers, from the first NES game all the way to the more current 3D versions. Some are a piece of cake, others are a true test of how skilled you are as a Mario player as you slowly rebuild the castle back to glory.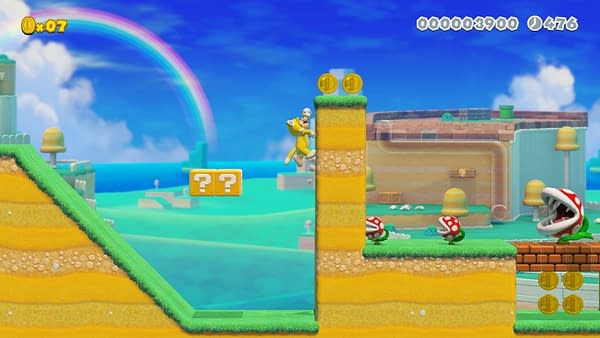 The online system is about the same as you would expect it to be. You can create a course and load it online with a special code for people to download and play. Keep in mind, you have to pass the course yourself once in order to load it up, otherwise, Nintendo won't accept it. Since we had the game at day one, the majority of the courses were made by fellow game journalists and game testers from around the globe, and a lot of those people had some creative takes on levels. Like a flying Cheep Cheep farm, and a never-ending garden that continues to grow, forcing you to move or be eaten. There isn't a ton of change here when it comes to finding new levels and trying stuff out randomly, or finding your friend's levels. However, it's annoying that in this day and age of gaming if I want to find my friends and their levels on Nintendo's severs, I need to put in a nine-digit code instead of just looking up their profiles.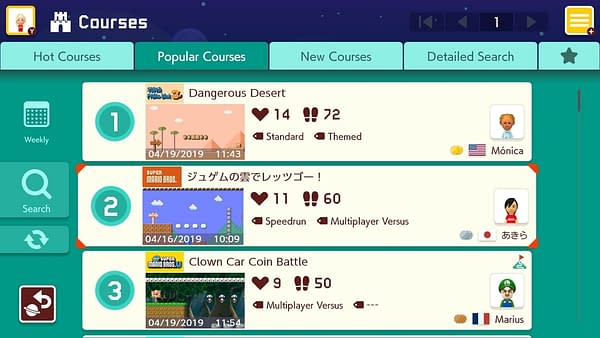 Now for all that I do like about this game, there are some drawbacks to the game. They're minor, but they're important to me as a fan and a player. Starting with the fact that Nintendo released a special stylus for the game… in Europe. And no release date here. So you're either learning by the controller, or cleaning your screen every 10 minutes. Another gripe is that there are still missing versions of Mario games in here. I realize the U.S. version of Super Mario Bros. 2 uses assets from Doki Doki Panic, but a number of the iconic characters from the series originated there (like Shy Guy), so why not finally include it? Or how about the Super Mario Land games from the original Game Boy? The developers put in the Superball Flower into the game as an unlockable, so why not the whole version? And finally, if you're going to roll out multiplayer, why not have the online version ready to go at launch? Again, these are all minor things, but they could have made a great difference to see.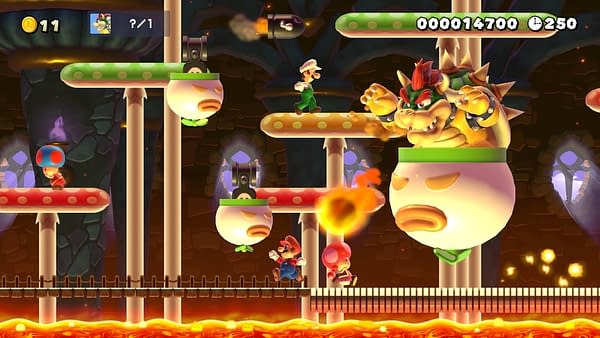 Super Mario Maker 2 is exactly what it promotes itself to be and more. Playing this game was an amazing time and brought back really cool memories of playing the first game. As I mentioned before, there are some things I disliked that kinda hold it back from being a perfect game. But they're minor, and more to the point, easily fixable with some updates to the game and maybe some DLC content. But all that aside, this is one of Nintendo's best games of the year, and we're only halfway through 2019. Totally recommend it for all Mario fans, and just Nintendo fans in general as the old and new splashed with creativity will make this a mainstay in your Switch's library.