Rey Mysterio is the Legendary Wrestler for WWE 2K19
People have been wanting Rey Mysterio back in WWE, and they finally get their wish… in WWE 2K19 as the legendary wrestler. Every year for the past few years, 2K Sports has been adding a major returning legend to that year's version of the game who, usually, ends up in the WWE Hall Of Fame within the next couple years. Ultimate Warrior, Goldberg, Kurt Angle, Sting, these are just a few of the names that fit the pattern. This year, as AJ Styles takes his place as the main cover star for the game, Rey Mysterio has been added as the legendary superstar that you can play as if you pre-order.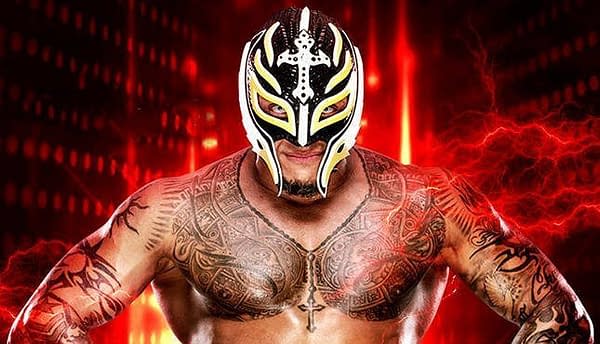 Rey Mysterio was out of the company for nearly years after departing in 2015, and has primarily been working for inide promotions in the U.S. and Mexico like AAA and Lucha Underground. He's been making a more public resurgence as of late, appearing in both of this year's WWE Royal Rumble matches as a surprise entrant. He's also been seen appearing in New Japan Pro Wrestling for the first time in his career, recently teaming with Hiroshi Tanahashi and Jushin Thunder Liger at Dominion. Having him return to WWE 2K19 is a great call to spark fan interest in the game. And if he is going to the HOF next year, he's a perfect choice.