"Risk Of Rain 2" Has Dropped A New Content Update This Week
Gearbox Publishing dropped a new content update into Risk Of Rain 2 this week, giving players The Loader as well as other updates. While the game still remains in Early Access, it does show the devs are looking to do more with it while under that banner. Here are some of the changes with the update as we wait for them to do a proper release.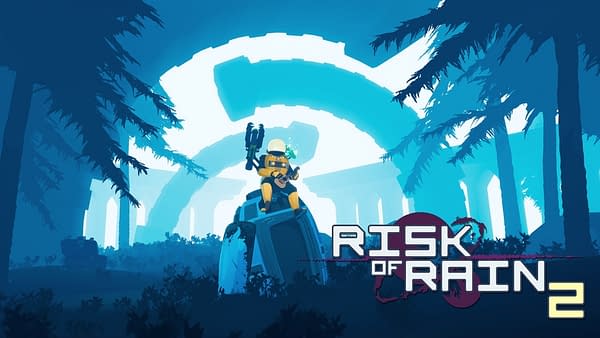 The Loader fits the role of a bruiser that excels at grappling and up-close combat, including the following skills:

• Passive: Scrap Barrier – The Loader is immune to fall damage. Striking enemies with the Loader's gauntlets grants a temporary barrier.
• Primary Fire: Knuckleboom – Swing at nearby enemies for 320% damage.
• Secondary Fire: Grapple Fist – Fire your gauntlet forward, pulling you to the target.
• Utility: Charged Gauntlet – Charge up a massive punch for 600%-2700% damage that sends you flying forward. Deals significantly more damage the faster you are moving.
• Special: M551 Pylon – Throw a floating pylon that zaps up to 6 nearby enemies for 100% damage. Can be grappled.

New game features:
• Skills 2.0 – Each Survivor has a new set of survivor-specific Challenges that, once completed, unlock new individual skills or skins for that respective Survivor. Mix and match skills and fine-tune a Survivor's kit to perfection! More skills and skins will be added in future updates.
• Siren's Call – Dive into the mossy depths of Siren's Call and challenge its unique boss.
• New Items and Equipment – New dangerous additions made to the Survivors' ever-growing library of tools of the trade.